Clapton Showtime Doc Getting 4 LP OST Album July 20th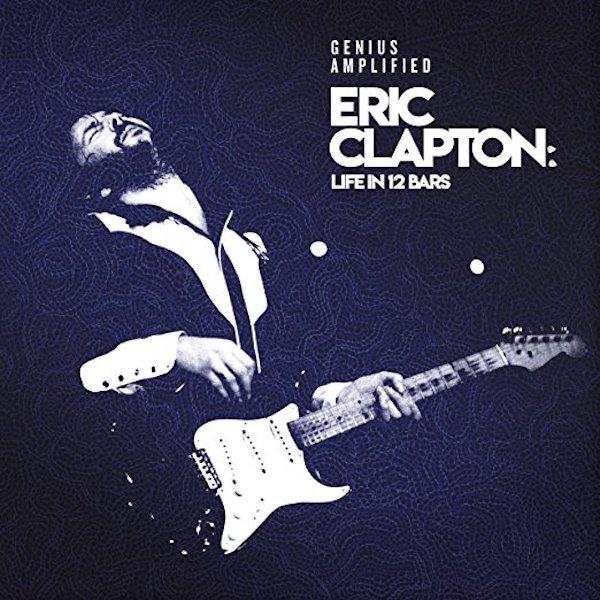 "Life in 12 Bars" the Showtime documentary directed by Lili Fini Zanuck available now streaming and on demand gets a 2 CD, 4LP original soundtrack album that includes a total of 32 tracks by The Yardbirds, John Mayall's Bluesbreakers, Cream, Blind Faith, Derek and the Dominoes, The Beatles, Aretha Franklin, Muddy Waters and Clapton's solo work.
Five of the 32 tracks are previously unreleased including a 17 minute "Spoonful" recorded live in October of 1968 at the L.A. Forum during Cream's "Goodbye" tour, two from Derek and The Dominoes—"High" originally recorded during the 1971 Olympic Studios session for the group's unreleased 2nd album (a version later appeared on Clapton's 1975 album There's One In Every Crowd) and "Little Wing" recorded during the group's late set at The Fillmore East on October 24th 1970.
Also previously unreleased is the first ever full length version of "I Shot the Sheriff" and a live version of "Little Queenie" recorded live at Long Beach Arena in July of 1974 during the "comeback tour" to promote 461 Ocean Boulevard. Also included are two alternative mixes made for Clapton's 1970 debut album, one for the album by Delaney Bramlett and Tom Dowd in L.A., and the other by Clapton in London. Clapton's rare mixes of "After Midnight" and "Let It Rain" are also included.
No word yet on the packaging, mastering source or pressing plant used. The CD version will be available June 8th. The vinyl July 20th. Both are available for pre-order now on Amazon. The documentary trailer is embedded below.
<!- ------------------------------------>