Communication Breakdown! Led Zep Catalog Cut From Digital?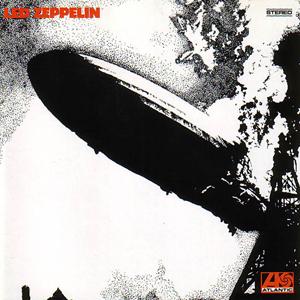 The press release says "remastered from the original analog tapes by Jimmy Page and pressed at Pallas" but of course we know that Page did not cut the lacquers. Not a problem. But when it says "remastered from the original analog tapes" does that mean "to digital" for CD and LP reissue? Or does that mean the lacquers were cut from the original analog tapes?
An anonymous source today claimed that the upcoming (June 3rd) Led Zeppelin catalog vinyl reissues were cut from digital sources because "Warner Music Group did not want to spend the extra money necessary to cut from analog tape."
There are times when cutting from digital sources is necessary: for instance when Jon Astley remixed Tommy to high resolution digital and Pete Townshend approved it, not the original mix as the master, or when the analog tape is no longer useable, or as in the case of the Blue Note 75th anniversary series, when the goal is to produce a record at a price point and there already are more costly all-analog options.
In this case, the Classic Records Led Zep releases are long out of print. There are no all-analog alternatives other than original Atlantic pressings from America or the U.K. (the band was signed to American Atlantic not to a U.K. label that licensed the masters to Atlantic).
There are no AAA Led Zep reissues currently in print. It is difficult to understand why a guy like Jimmy Page, who is a record enthusiast and who must exercise control of the catalog at least to some degree, could not force the issue with WMG. Perhaps he is convinced that high resolution digital transfers (let's hope!) sound transparent to the source and that's why he approved of the digital transfer. On the other hand if he's still using the Technics SL-1200 seen in the film "It Might Get Loud", was he really in a position to make an informed judgement about the vinyl sound (even if he was in the effing band)? And should a band member ever be put in charge of reissuing his own catalog? I could give you a list of reasons why the answer should be "yes" and "no."
If the anonymous source is correct, this is simply a travesty. Yes, we will cover these reissues and give them a fair and impartial listen but based on other such reissues, the results will at best be "okay" and not what they could have been. For instance, the Music on Vinyl reissues, many of which are cut from high resolution digital sources, do sound good. But not as good as all analog versions. Period.
The packaging will be "deluxe" and reproduce the original artwork including, for instance the wheel and die cut holes on Led Zepellin III, but what would you rather have: AAA vinyl and not "deluxe" packaging or AAD vinyl and "deluxe" packaging?
The single records will sell for $24.95. For a Pallas pressing and deluxe artwork, that is a good value but what is it you want here? Good value or the best possible sound? Money talks, bullshit walks. These reissues may be good for the budget conscious or for kids new to vinyl but for some of us, only a total boycott will do. Then perhaps WMG will be "incentivized" to bring out the tapes yet again so that one of the 'audiophile' labels can do them AAA justice.
Meanwhile if you have clean originals, especially the "RL" pressing of Led Zep II or the "plum label" UK versions, or the Classic Records reissues, especially the full set road case, your Led Zeppelin stock just shot way up.
<!- ------------------------------------>