Correction And Apology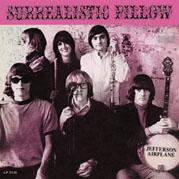 We strive to be factually correct but occasionally make a mistake. A Sundazed representative called to correct a major error and rather than correct it in a tiny box placed inconspicuously on this website (the way newspapers issue corrections), we're putting it here.
In the comments section under the Mobile Fidelity Surrealistic Pillow review are a number of incorrect assertions about Sundazed lacquer cutting sources, including the label's 2003 Surrealistic Pillow reissue.
According to Sundazed, their mono Surrealistic Pillow reissue was not cut from a digital source, but rather from tape by Vlado Meller at Sony Mastering. We sincerely apologize to Sundazed and to Bob Irwin for that mistake. The published comments containing incorrect information will be removed from under the review of Mobile Fidelity's double 45rpm reissue.
In addition, we were told that more recent Sundazed reissues, produced and released since switching pressing plants from United to QRP are definitely not cut from CD resolution files (nor was it confirmed or denied that anything previously was cut from CD resolution files).
Whether more recent releases, now cut by Kevin Gray at Cohearent Mastering, are from analog tape or high resolution files was not part of the discussion. Mr. Gray rightly keeps that information between himself and his clients and Sundazed feels likewise.
So again, we apologize for any incorrect information posted about Sundazed on this website. But obviously a 180g record cut from analog tape and pressed at QRP selling for $25 is a good deal.
<!- ------------------------------------>