The Cragmere Vinyl Club's Grass Roots Advocacy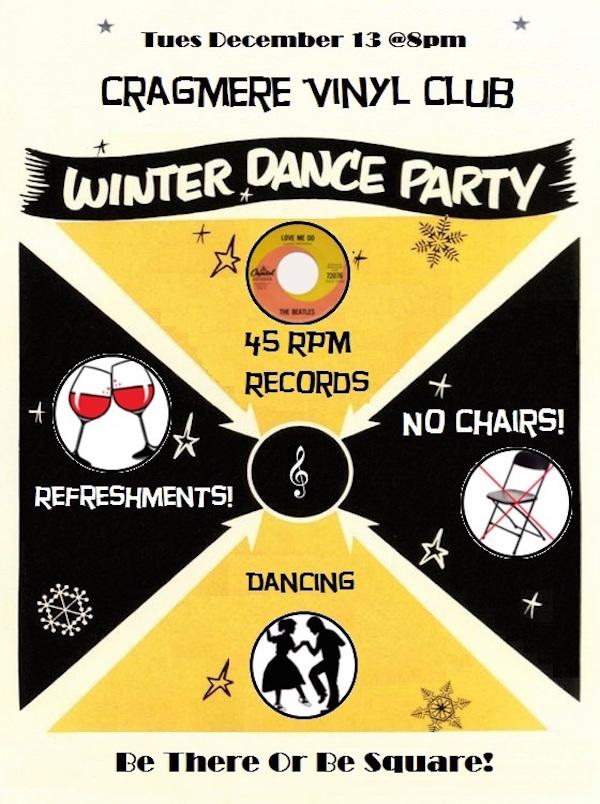 The email began "My name is Ray Ullmer and I host a monthly vinyl listening club at my home in Mahwah, NJ".
Mr. Ullmer invited me to a Cragmere Vinyl Club get-together at his house. What he described to me reminded me of a Coleen Murphy "Classic Album Sundays" event, only smaller, and more social. It was close by so I accepted the invitation and I'm so glad I did.
I asked if I could bring anything. He asked "what" so I asked if he thought the group might like to hear a 96/24 rip of Abbey Road from an original UK pressing played back on the Caliburn turntable and he liked that. While I was at it I asked if he thought people would like a slide show of my Abbey Road visit. "Yes." So I arranged that. When he told me he was going to present Big Star's Radio City and that all he had was the 4 Men With Beards version, I volunteered to bring an original U.S. promo and Classic Records' "Clarity Vinyl" reissue. It was all set.
When I arrived early with my friend Mike, only few people were there. Ray and his wife Leesa (hope I spelled it correctly) warmly welcomed me, and I went about setting up for both the slide show and the digital file playback, for which I brought my Lynk HiLo A/D, D/A converter.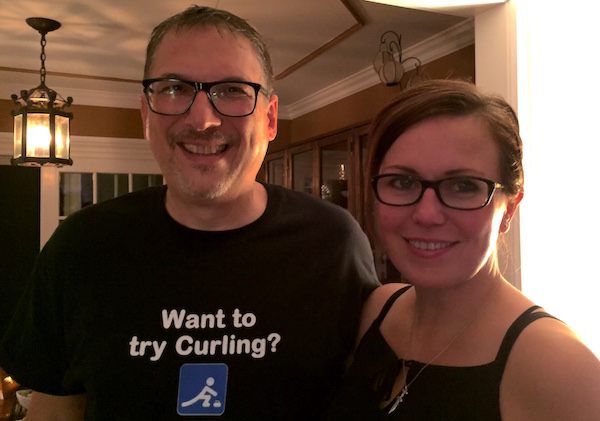 Ray's system consisted of a Music Hall MM5/Dynavector 10x5 cartridge, a Yamaha Yamaha A-S301 Integrated Amplifier stereo amplifier with built-in phono preamplifier, and a pair of ELAC Debut F6 speakers plus a subwoofer, the brand of which I could not remember. So the entire system came in at around $2000.
I looked around once everything was all set up to find the room had filled up, but not with men! I mean, there were men but there were also women, and mostly there were couples—around tweny four or so people (plus one guy who couldn't be there but watched on SKYPE). In other words, this was not going to be like an audiophile "rave".
I asked Ray how the club got started. He told me (I'm broadly paraphrasing) that once he got the turntable and started spinning vinyl, he couldn't contain his enthusiasm for the experience and for the listening pleasure he was getting and so he printed up a few hundred fliers and stuck them in mailboxes around the neighborhood, plus of course he talked about it with local friends.
The response was excellent and so the meetings at the Ullmer's began. There was food and wine and a lot of talk about music and records. One woman brought along her Andy Pratt records (minus the one with "Avenging Annie"). It was all about music and records and not at all about audio gear....well a little bit but not much. The best part was that no one appeared to be there with their spouse just to be there. These were music and vinyl-loving couples!
I ran the slide show and played the side of Abbey Road. Andrew Jones's ELAC floor standers are amazing and Ray had perfectly dialed in the subwoofer so you didn't notice its contribution. The side sounded really good. It did all of the right things and was well-balanced.
Then, after Ray introduced the album and explained his fascination and appreciation for it, he played side one of Radio City. Then the system really came alive. I had found the Abbey Road a bit too rich on top and the bass energy too much for the speakers to correctly express. But the Big Star was perfect. The top end was way open, the bass correct, the instrumental separation outstanding. It's not how much you spend, it's how well you put it all together and whether a happy accident or purposeful, this system was, as they say "making music", not "hi-fi". And Ray played Radio City pretty loud! Yet the speakers kept their composure and so the musical communication—which is for what everyone was there—was compelling, so everyone sat and listened and no one talked over the music.
It was a weekday night so it broke up some time after 10:00PM but everyone had a great time and you could tell most if not all would be back next time.
Have CDs ever brought people together like this?
<!- ------------------------------------>