Creed Taylor Documentary Now In Production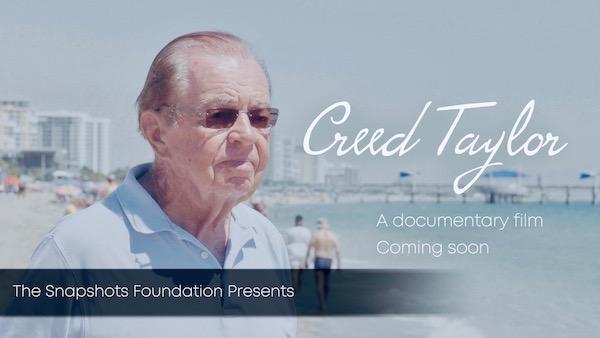 The Snapshots Foundation
just announced a documentary now in production on the legendary 91 year old American record producer Creed Taylor.
From the website: "Few individuals in the music business can be credited as true innovators who moved whole genres of music forward.From introducing the world to the sound of Bossa Nova with 'The Girl From Ipanema' (Getz/Gilberto), to founding Impulse! Records where John Coltrane created 'A Love Supreme' and merging pop and jazz grooves at CTI Records, Creed Taylor's name has stood for quality and vision.
The new documentary film will shed light on one of the most unique and illusive figures in American music, with special appearances and performances by premier artists. The Creed Taylor documentary is co-sponsored by The Herb Alpert Foundation. Please visit our Facebook page for updates on this ongoing production."
I was asked in the spring of 2019 to participate in this documentary by bringing to Rudy Van Gelder's Englewood Cliffs studio a stack of Creed Taylor produced LPs and talking about them on camera. Taylor's career included stints at Bethlehem Records, ABC-Paramount, Impulse! (which he founded), Verve, A&M and of course CTI Records.
You never know what makes the cut and what ends up on the cutting room floor (figuratively speaking since it was a video shoot). The day previous to the shoot the documentary's producer Jonathan Bewley visited with Larry Young, Jr. (I think he's actually the late organist's grandson, since Young the organist was also "Jr." and he died in 1978 at age 37). It was a thrill to sit him down and play for him "Zoltan" from the Music Matters double 45rpm edition of Unity.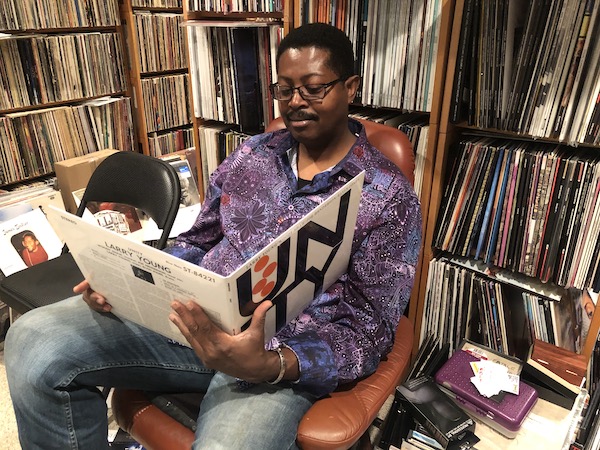 <!- ------------------------------------>