Creedence Clearwater Revival Live at Woodstock 50 Years Later on 2 LPs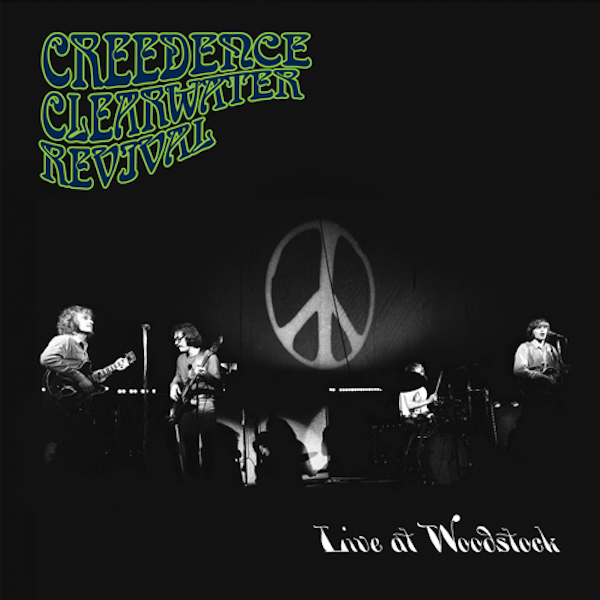 It looks like the 50th anniversary of Woodstock concert is off, but Craft Recordings celebrates anyway with the release on August 2nd,, finally of
Live At Woodstock
CCR's late Sunday evening performance at the original Woodstock, 1969.
CCR was supposed to be on in prime time Saturday night because at the time the band was hot with Bayou Country having broken into Billboard's Top 10 album chart, but everything ran late and The Grateful Dead went on for a long, long set (no surprises there). So, CCR chose to not be included in the Woodstock 3 LP set or in the movie. That's nuts but that's what they decided.
Finally, 50 years later, Craft Records is releasing the group's hour-long set on a two LP gatefold set, CD and digital platforms including 96/24. No word on source used for LPs, who mastered or who pressed. So annoying. Here's the LP track listing:
Disc 1, Side A:
1. Born on the Bayou
2. Green River
3. Ninety-Nine and a Half (Won't Do)
Disc 1, Side B:
1. Bootleg
2. Commotion
3. Bad Moon Rising
4. Proud Mary
Disc 2, Side A:
1. I Put a Spell on You
2. The Night Time is the Right Time
3. Keep on Chooglin'
Disc 2, Side B:
1. Suzie Q
I'd bet it was cut from hi-rez files. But not even digital could damage that set list! And the band at the time was smoking—who wasn't?
<!- ------------------------------------>