Denon 103 Slip Over Aluminum Body: Does it Improve Sonics?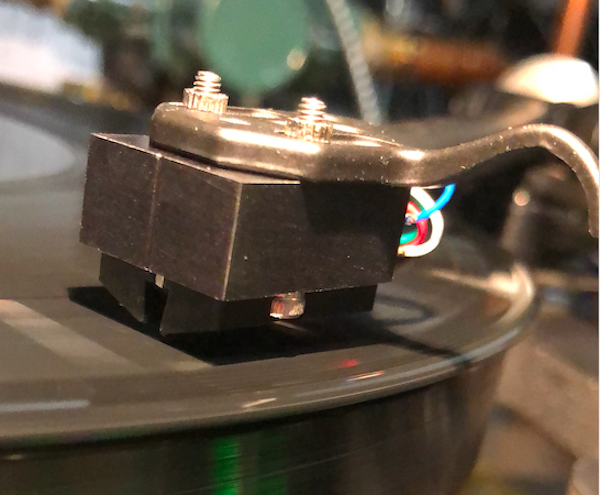 Denon's 103 cartridge originally introduced in the 1960s for radio station vinyl playback is still in production and now has achieved near-mythical status. A few third party body upgrades are available, most of which require the motor to be removed from the less than rigid original. However, this one costing $85 with the not particularly clever name
Aluminum Body Cap
is one you can easily add yourself to your existing 103. But does it produce an audible improvement?
The manufacturer sent over a stock standard Denon 103 and one of his "Aluminum Body Caps", which is shown placed over the cartridge in the photo at the top of this story. Below is what the "standard" 103 looks like: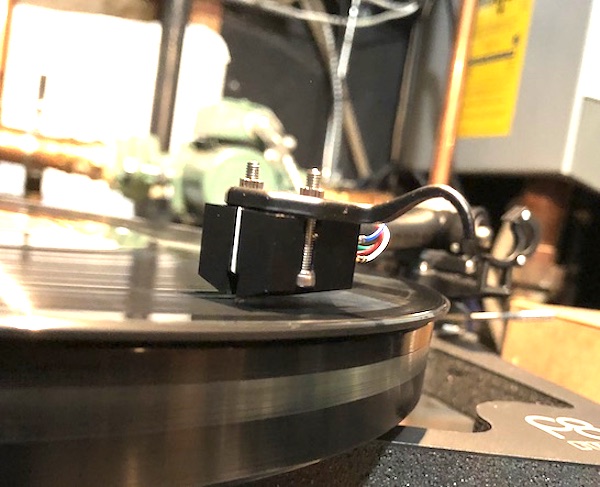 The methodology used here is as follows: I mounted the DL103 on the Rega Planar 8 and using an under review Pro-Ject Phono Box DS2 USB ($599) I recorded an excerpt from Yarlung Records' sonically stunning Yuko Mabuchi Trio (YAR 88157-161V) a two volume 45rpm live to analog tape recording, produced using an AKG C24 stereo tube microphone. Ms. Mabuchi is an extremely talented and fun to listen to young pianist backed by Del Atkins on bass and Bobby Breton on drums.The tune of course is Sonny Rollins' "St. Thomas".
The Phono Box includes an A/D converter, which I set at CD resolution for the purposes of this test, though it can digitize at 192/24 and even DSD (full review coming shortly). After recording the excerpt I removed the cartridge from the RB880 arm, slipped the aluminum body over the cartridge, reinstalled and again recorded the excerpt, of course adjusting the VTF to account for the added weight. While the instructions tell you to adjust VTA by 1.3mm, to account for the slight added height, the 103's spherical stylus means that VTA is 100% irrelevant.
Then just so you can hear how great this recording can sound, I digitized again (at CD resolution to keep it fair) this time using an Ortofon A95 on the SAT CF1-09, mounted on the Continuum Caliburn. The phono preamp was the CH Precision P1/X1, the A-D converter a Lynx Hilo.
The two Denon files are identified as "File 1" and "File 2". The big rig's is identified. In a real blind test the third option would be that the two Denon files might be the same file twice. I didn't do that here. You can listen to both Denon files and decide if one sounds better than the other. Please write your comment under the story.
My conclusion is that $85 produced a significant sonic improvement. However, I think the cult over this cartridge is ridiculous. BUT DON'T LET ME STOP YOU FROM BEING IN THE CULT OR JOINING THE CULT!
<!- ------------------------------------>