Donald Fagen Sunken Condos Vinyl LP Sweepstakes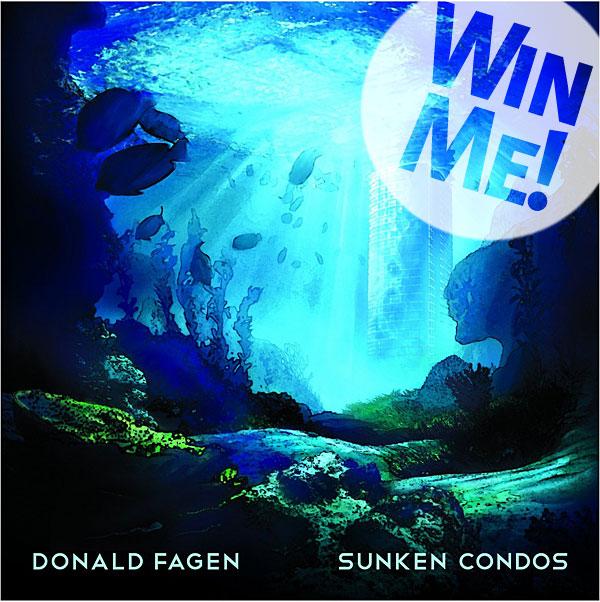 Register to win one of two Donald Fagen Sunken Condos Vinyl LPs (MSRP $39.99/each) we are giving away between now and Thursday night.
About the album:
His solo trilogy of The Nightfly, Kamakiriad and Morph the Cat behind him, the eternal Jersey boy hipster Donald Fagen decided he had a great deal more to say, so he's back with his fourth solo album, the title probably inspired by his reading a real estate column at the height of the housing bubble bust. The cover art shows a building "swimming with the fishes" as only a New Jersey boy could conceive. As for the music, it's classic Fagen character creating and storytelling set to infectious, funky beats. Fagen has always been sound-conscious and most of us have long forgiven him for opting to record The Nightfly digitally when good ol' analog still ruled the studios. Today, there's hardly a choice. Oh, well. Donald still cares about sound and does his best with the digits. Our friends at Warner Brothers/Reprise Records offered us two copies to give away of this double 180g pressed on clear RTI vinyl gatefold set mastered for vinyl (we trust from high resolution files) by Scott Hull at Masterdisk.
To enter the sweepstakes, all you need is an account on AnalogPlanet.com. If you don't already have one, click on the link labeled "register" at the bottom of this announcement or "Create new account" in the right column. Then, enter a username and a valid e-mail address, and click on the "Create new account" button. A message will be automatically sent to the e-mail address you specified, which will include a link to activate the account.
You can enter once on AnalogPlanet.com. No more than one entry allowed.
The final step (and only step for those who already have an account) is to log in and leave a comment right here on this announcement—any comment will do, as long as it's not profane or spam. Then, when the sweepstakes closes, two lucky commenters will be chosen at random to receive the prizes. So post a comment, and good luck!
For complete sweepstakes rules, click here.
[This sweepstakes is now closed.]
<!- ------------------------------------>