Don't Worry, I'm Keeping My Day Job!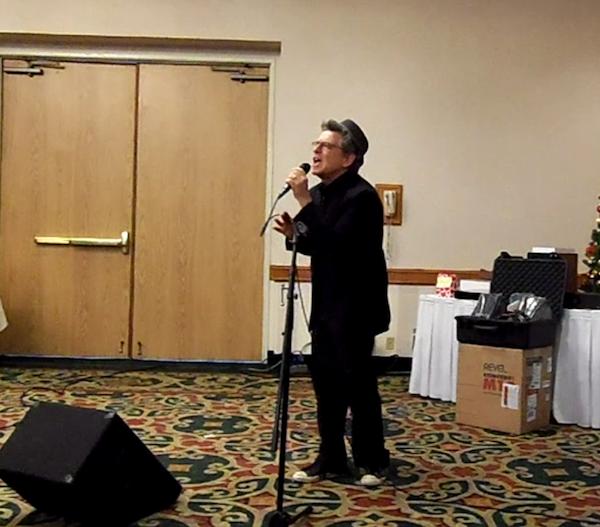 I was invited to speak at last week's Los Angeles and Orange County Audiophile Society Annual Awards Banquet. I spoke there two years ago and did some audio stand up comedy so this time i figured I'd do something else: sing.
They couldn't put a band in the ballroom so I had my friend Martin Butler produce backing tracks for me to sing over.
There was no stage and no lighting but a good sound system and mixer. The sound and mix are okay, though I would have preferred being a bit further behind the music!
Here's the link: Mikey Sings I'm braced for your critiques. I do enough criticizing on this site so I should and am fully prepared for yours! I had a great time performing!

LATEST VIDEO
<!- ------------------------------------>
| | | | | | | | | | | |
| --- | --- | --- | --- | --- | --- | --- | --- | --- | --- | --- |
| | Equipment Reviews | | The Gruvy Awards | | Blogs | Columns | | Show Reports | | News |