Eight Phono Preamplifiers Compared (Though Not Yet For Sound)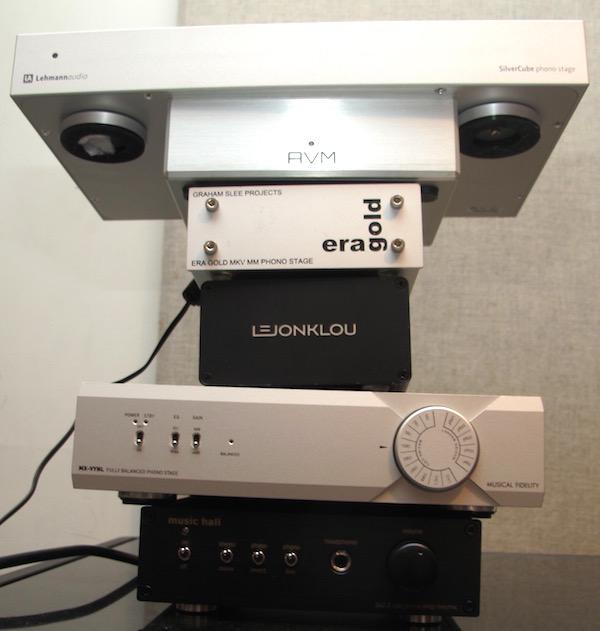 Here's a comparison of eight phono preamplifiers (only six are shown in the photo) incorporating a variety of features and ranging in price from $399 to $4500. The adjacent "vote" story includes files made using each of them so this write-up will not contain sonic comparisons. Those will follow when the voting closes. When that happens depends upon how many readers participate and how quickly they vote.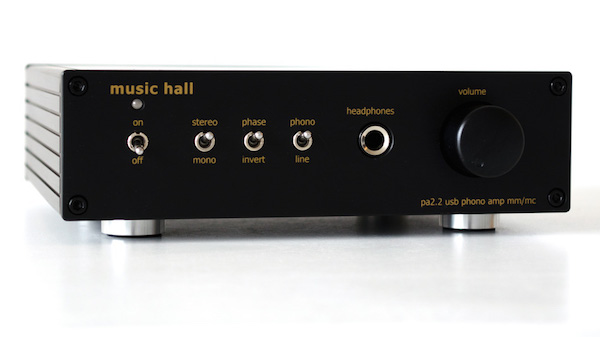 The Music Hall pa 2.2
Music Hall calls this $399 piece the "Swiss Army Knife" of phono preamplifiers. That's because in addition to being a MM/MC phono preamplifer the pa 2.2 is also a headphone amplifier, and an ADC (analog to digital converter), plus it has a line level input. The volume control means it can also be used as a preamplifier to drive a power amplifier, plus it has a fixed level output as well.
Parts quality is remarkably high given the feature set and price, including an Alps "blue velvet" volume control and Wolfson WM8786 96/24 ADC.
Features include "stereo/mono" and "polarity" switches, switchable gain settings of 39dB (MM) and either 59dB or 65dB (MC). MC loading is fixed at a sensible 100 ohms/1pF. Supported sampling rates are 8,16, 32, 44.1, 48 and 96kHz. For more information click here.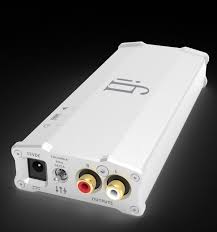 The Micro iphono2 MM/MC Phono Preamplifier
Please read analogPlanet's full review here of this $499 MM/MC phono preamplifier.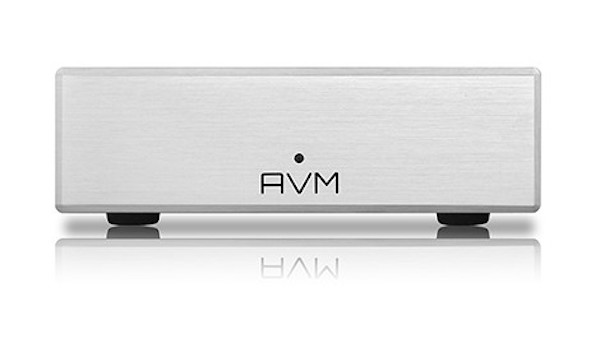 The AVM Inspiration p 1.2
This compact $999 MM/MC phono preamplifier features switchable MM and MC inputs and is one of the few at this price point to incorporate convenient RCA loading jacks so you can plug in your choice of resistive loading (AVM supplies 100/200/1000 RCA plugs). The case is constructed from a single piece of extruded aluminum. Inside are the "finest" matched pairs of film capacitors and metal layered 0.5% resistors. Each p 1.2 is given a "significant break-in period" before being packed and shipped. Gain is 40dB (MM) and 60dB (MC). For more information go here..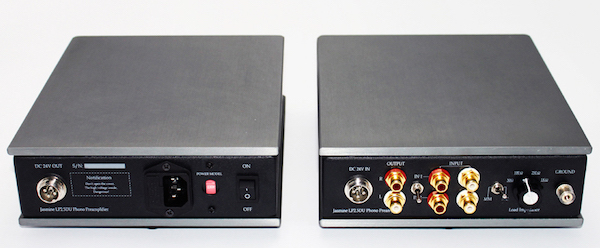 The Jasmine Audio LP 2.5DU The latest version of this $675 two chassis MM/MC design incorporates two chassis-mount RCA inputs and a rotary load switch that can select 50 Ohms, 100 Ohms, 250 Ohms and 1k Ohms. Unlike most of the others in this survey, the Jasmine features instead of a "Wal wart", a robust dual independent channel outboard power supply connected via an umbilical cord to the signal carrying unit. Gain is via hand matched, low noise 2SK170 J-FETs. Gain is an unusually high 55dB (MM) and 70dB (MC). For more information go here.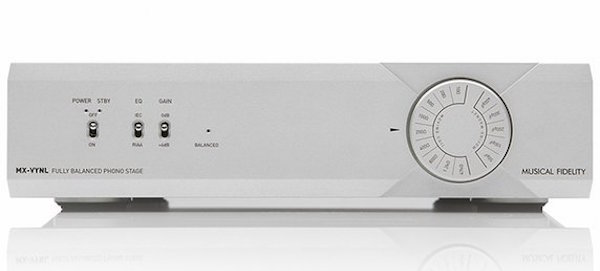 The Musical Fidelity MX-VYNL The MX-VYNL is a fully balanced phono preamp weighing five pounds and housed in an uncommonly rugged chassis especially given its $999 price tag.
The rear panel features chassis-mounted RCA singled ended inputs and output jacks as well as a set of balanced XLR outputs. There's also a single balanced input jack that uses a connector type with which I'm not familiar. The front panel features "on-off" as well as EQ (RIAA/IEC) and gain (0dB/+6dB) switches and a large rotary knob that lets you select either MM capacitance (50, 100, 200, 300 and 400pF) or MC resistive (10, 20, 50,100, 200, 400, 800, 1.2k, and 47kOhm) loading.
For more information go here.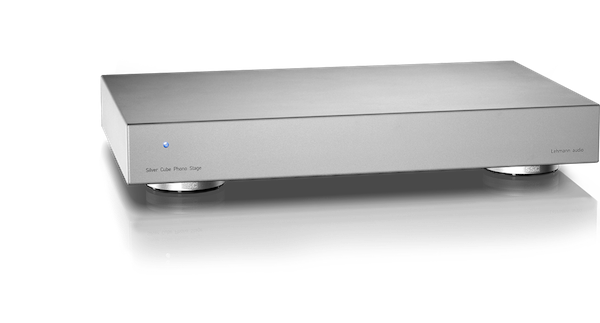 The Lehmann Audio Silver Cube
At $4500, the Lehmann Audio Silver Cube, which has been available for more than a decade, is by far the most expensive phono preamp in this survey. It's also the only one with a massive outboard power supply that's larger and heavier than the main unit. All of the others (except for the Lejenklou) feature "wal-wart" type power supplies.
The Silver Cube's max gain specs are 46dB (MM) and 66dB (MC) selectable between 36,46,56 and 66dB. Loading via rear panel dipswitches are 47k, 1k, and 100 ohms, with a custom load option available via circuit board mounted sockets.
The Silver Cube is by far the most attractively packaged Lehmann phono preamp as well as being the only one in the line that's completely dual mono. The power supply and everything else is packed with the highest quality parts Lehmann could obtain. For more information go here.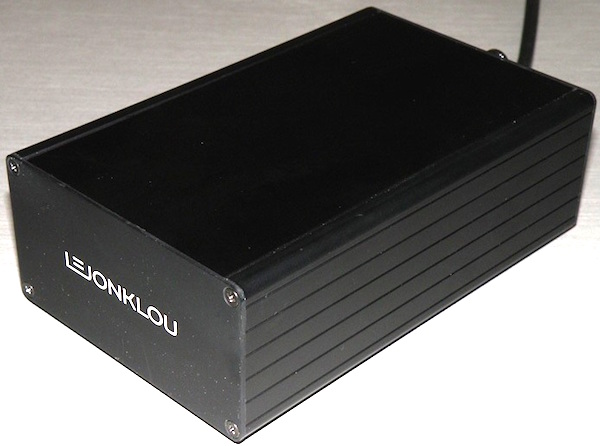 The Lejonklou Gaio MM Phono Preamplifier
Mr. Lejonklou is a strong believer in moving magnet cartridge technology. He's optimized this and his other phono preamplifiers for higher output MM cartridges. Everything including the power supply's encapsulated hand soldered in place transformer is located within the compact chassis. The power cord is also soldered in place. The designer pays particular attention to component placement as well as component quality and all decisions are made based upon blind listening tests.
For more information go here
The Graham Slee Era Gold V MM Phono Preamp
This has long been my reference moving magnet-only phono preamp. The current price is $999. You can read the full review here. And you can read more about it here.
Those are the eight phono preamplifiers you can listen to and vote on in the adjacent story. The price and functionality range is wide! Is the sonic spread as wide?
<!- ------------------------------------>