"Electric Ladyland" Box Set Panic! Calm Down, Please!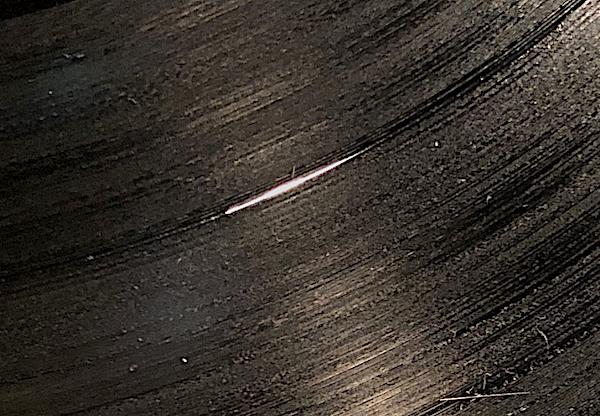 During last fall's "Blues Masters at the Crossroads" concert weekend at Chad Kassem's Blue Heaven studios, attendees were invited to tour Quality Record Pressings where workers were busy assembling the just-released
Electric Ladyland
box set containing a Bernie Grundman all-analog remastering from the original analog tapes of the double LP set, a double LP of early takes, a double LP of
Jimi Hendrix Experience Live at the Hollywood Bowl
, a Blu-ray disc containing a 96/24 high resolution version of the original double LP, a 5.1 channel Eddie Kramer mix at 96/24 resolution and an expanded documentary including interviews with the late Chas Chandler, Mitch Mitchell and Noel Redding and in-the-studio footage. There's also a full-sized 46 page booklet in the box. I'm working my way through the box for a review.
In the meantime more than a few emails have arrived with readers complaining about a "terrible pressing defect" that has led more than one buyer to go through multiple replacements only to find the same defect on every side 4 in the space between "House Burning Down" and "All Along the Watchtower". I'd not yet gotten to that side so I hadn't encountered the problem but when I pulled out the record and held it in "just so" light there it was! You can see a part of it in the photo at the top. There are two of these 'ridges' in between the tracks, one longer than the other.
So I played the end of "Houses Burning" and listened for the expected awful defect that has led to "forum panic" and outraged buyers demanding a replacement second disc.
Here's what it looks like on Audacity:
See that one tiny spike between the tracks? That's what's set off the panic.
Now, listen to what it sounds like:
In my opinion this is a big nothing, that had it occurred somewhere else on the side and not visible to the eye, everyone would ignore it and listen to the excellent mastering job but because it can be seen (and probably has something to do with a plating issue, since it's apparently on every pressing), the boards are lit up about it.
If you want "perfection" get the CD version. It won't sound nearly as good but it also will not have this tiny "blip" of a defect. That's my take on this "nothingburger" of a "vinyl scandal" and I'm sticking to it!
<!- ------------------------------------>