Electric Recording Company Tackling Previn/LSO's Epic Shostakovich Symphony No. 13-"Babi Yar"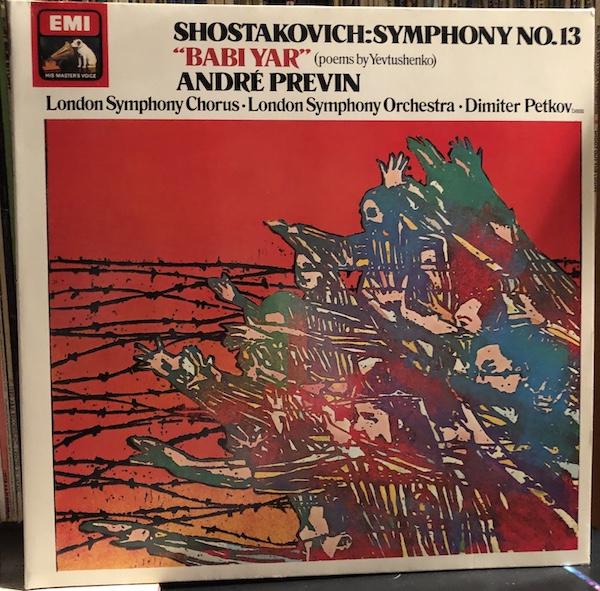 The Electric Recording Company announced yesterday it was preparing its reissue of
Shostakovich's Symphony No.13:Babi Yar
with André Previn conducting the LSO/Dimiter Petkov bass, with the London Symphony Chorus. Words by Yevtushenko.
Recorded July, 5th and 6th, 1979 at famed Kingsway Hall, and originally released on EMI (ASD 3911), the 2 LP set will be limited to 150 copies. This is a sonic spectacular and of course a moving work commemorating a Jewish massacre committed by the Nazis during WW II. The symphony's five movements are titled: "Babi Yar", "Humour" (meant ironically), "In the Store", "Fears" and "A Career".
This is ERC's first reissue sourced from a Dolby A master tape. ERC purchased all variations of Dolby A decoding boxes and heard significant differences among them. They chose the best sounding ones, replaced some components and manufactured special silver cable runs to go from the Dolby Decoder to the Lyrec console.
The image at the top is my Alto-Analogue double LP reissue from the 1990s also cut from tape. It's a sonic and musical spectacular that in ERC's hands should produce something over-the-top great.
ERC assured me there will be no mono fold-down edition.
<!- ------------------------------------>