Eric Clapton's The Complete Reprise Studio Albums Volume 1 180g 12LP Box Set Coming September 30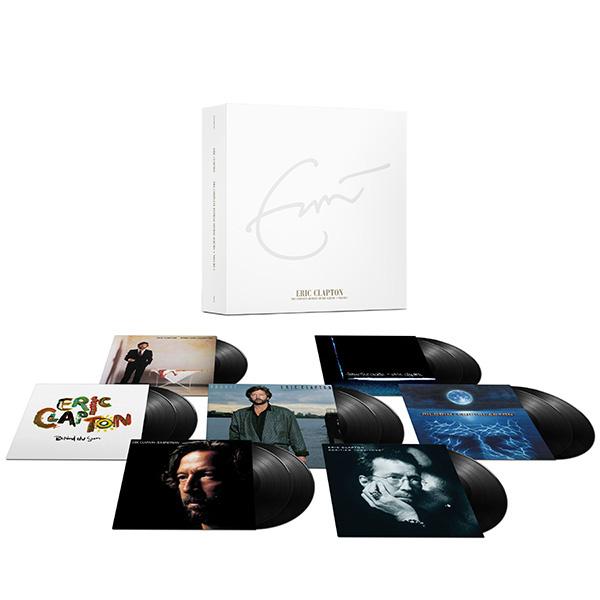 Everybody oughtta make a change sometime, as the lyric goes, and Eric Clapton fully embraced that concept when he switched record labels from RSO to Reprise Records in 1983. To properly fete Slowhand's six studio albums during his initial 1983-98 Reprise era, a 180g 12LP box set dubbed The Complete Reprise Studio Albums – Volume 1 is set for release on September 30.
All the music included in this collection was mastered by Bob Ludwig at Gateway Mastering, and the lacquers were cut by Chris Bellman at Bernie Grundman Mastering. The box has a split pressing, as the U.S./Canada sets are being pressed in the U.S. at RTI, and copies for the rest of the world are being pressed in Germany at Optimal. [Note: The split-pressing info has been updated, as of August 18--MM]
In addition to those six core 1983-98 Reprise albums, the 1LP exclusive to this collection, Rarities 1983-1998, features said titular rarities from that era, including a previously unreleased remix of "Pilgrim" by co-writer and longtime Clapton producer Simon Climie.
The Complete Reprise Studio Albums – Volume 1 lists for $249.98, and you can pre-order it now, right here.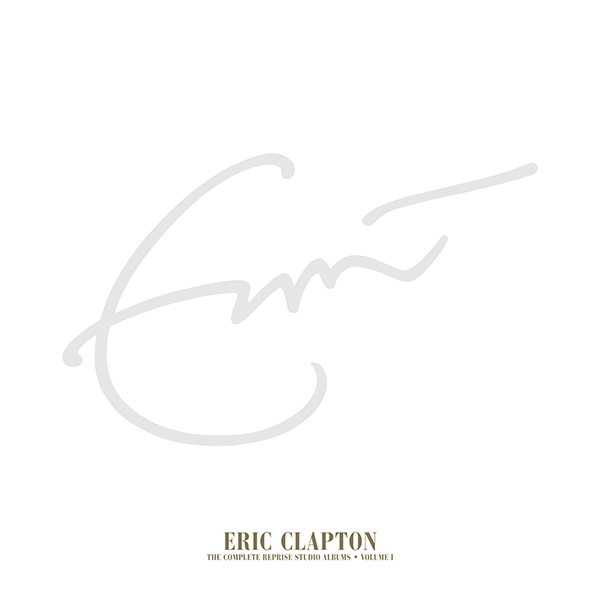 The 12 180g LPs included in this box start with February 1983's Money and Cigarettes, which is the only one of the six that appears here as 1LP. March 1985's Behind the Sun, November 1986's August, November 1989's Journeyman, September 1994's From the Cradle, and March 1998's Pilgrim each appear in 2LP configurations. Though both Behind The Sun and August were originally released as single LPs, both are presented here as three-sided double albums to avoid the dreaded long individual sides for QC purposes — which is fine by me, though I know a number of the AP faithful aren't exactly fans of blank and/or even laser-etched sides, period.
The final 1LP in this collection, the above-noted Rarities 1983-1998, includes eight rare recordings from this era, including the live versions of "White Room" and "Crossroads" both featured on the B-side of the 1987 single "Behind The Mask." Another B-side, "Theme From A Movie That Never Happened" (Orchestral)," appeared in 1998, this time backing the Grammy-winning single, "My Father's Eyes." A cover of Albert King's "Born Under A Bad Sign," an outtake from the Grammy-winning album From The Cradle, is available on YouTube, and you can check it out below. (I should also note "Born Under A Bad Sign" is of course a song Clapton has covered on wax before, first by playing a particularly blistering, and quite reverential, guitar solo on the studio version sung by Jack Bruce on Cream's seminal June 1968 2LP set, Wheels of Fire.)
The facts about the six Reprise studio albums comprising Volume 1's 15-year span are these. The box commences with Money and Cigarettes, the guitarist's eighth solo studio album, which E.C. co-produced with Atlantic Records' production legend Tom Dowd. Released in 1983, it reached the Top 20 in the U.S. and the UK, and included the hit single "I've Got A Rock 'n' Roll Heart."
Clapton worked with Phil Collins to produce his next album, Behind the Sun, which peaked at No. 8 in the UK. That album would earn platinum certification in the U.S. thanks to hits like "Forever Man" and "She's Waiting." (The title track is a personal fave of mine.) Collins returned to co-produce (and play on) the next album, August, as well. Certified gold in the U.S., August featured a trio of Top 10 singles – "Miss You," "Tearing Us Apart" (a duet with Tina Turner), and "It's In The Way That You Use It." Clapton co-wrote the latter track with Robbie Robertson, and co-produced it with Dowd. That song was also featured in The Color of Money, the 1986 poolhall film starring Paul Newman and Tom Cruise (and it also appears on the movie's soundtrack).
Journeyman, Clapton's 1989 follow-up, reached No. 2 in the UK, where it was certified platinum. Journeyman was also certified platinum in Canada and gold in Argentina, Australia, France, Japan, Netherlands, New Zealand, Spain, Sweden, and Switzerland. The album was certified double platinum in the U.S., scoring No. 1 hits on the Mainstream Rock charts with "Pretending" and the Grammy-winning single "Bad Love." Journeyman had two more Top 10 hits in America, "Before You Accuse Me" (No. 9) and "No Alibis" (No. 4).
Following the unbridled (and perhaps somewhat unexpected) success of E.C.'s August 1992 live album Unplugged — which, I should note, is not included in this studio-album-centric collection, though I imagine it will become part of another future LP box set in the man's catalog — Clapton returned in 1994 with From The Cradle. A blues covers album, Cradle featured Clapton's versions of songs recorded by some of the bluesmen who influenced him including Robert Johnson, Howlin' Wolf, Muddy Waters, Freddie King, and others. The album was certified triple-platinum in the U.S., where it also topped the Billboard 200 Albums chart. It also reached No. 1 in the UK, making it his only No. 1 album in the UK to date. From The Cradle also won the Grammy for Best Traditional Blues Album.
The final studio release in this collection is Pilgrim, Clapton's 1998 Grammy-winning 13th solo studio album. It reached the Top 10 in more than 20 countries, including the U.S. (No. 4) and the UK (No. 3). A passion project for Clapton (even though it's my least favorite of the six here, tbh), Pilgrim was certified platinum in America thanks to hit singles like "My Father's Eyes," "Circus," "Born In Time" (a song penned by Bob Dylan), and the title track.
While I don't currently have confirmation about just where the aforementioned Unplugged fits into the E.C. Reprise catalog re-release plan, I can report that early 2023 will see the release of The Complete Reprise Studio Albums – Volume 2, a companion vinyl box set that will features E.C.'s Reprise studio albums spanning 2001-2010 — meaning, it will most likely include March 2001's Reptile, March 2004's Me and Mr. Johnson, August 2005's Back Home, and September 2010's Clapton (though I'm not sure as of yet if E.C.'s acclaimed album with J.J. Cale, November 2006's The Road to Escondido, will be part of it) — along with another box-exclusive LP of rarities from that era. More details on Volume 2 will be announced "soon," according to the label — and when those details do arrive, I will post a follow-up report.
In the meantime, check out the full track listings for Volume 1 below, and feel free to share your thoughts about whether you plan on ordering it (or not) in the Comments section as well.

ERIC CLAPTON
THE COMPLETE REPRISE STUDIO ALBUMS – VOLUME 1
180 12LP box set (Reprise)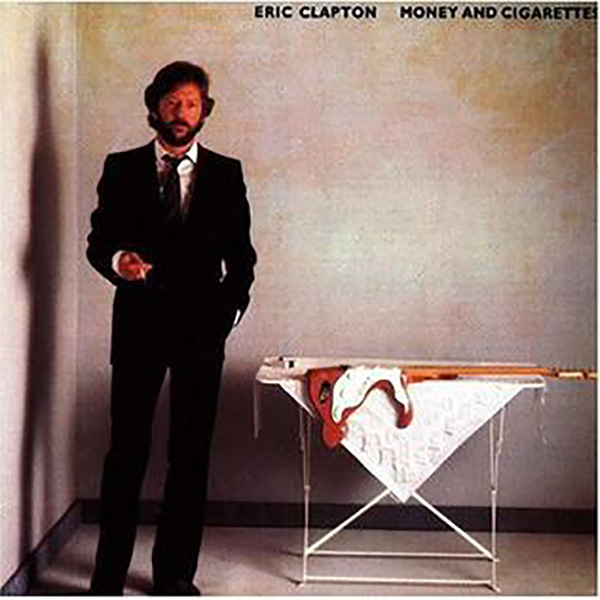 MONEY AND CIGARETTES (1983)

Side 1
1. Everybody Oughta Make A Change
2. The Shape You're In
3. Ain't Going Down
4. I've Got A Rock 'n' Roll Heart
5. Man Overboard

Side 2
1. Pretty Girl
2. Man In Love
3. Crosscut Saw
4. Slow Down Linda
5. Crazy Country Hop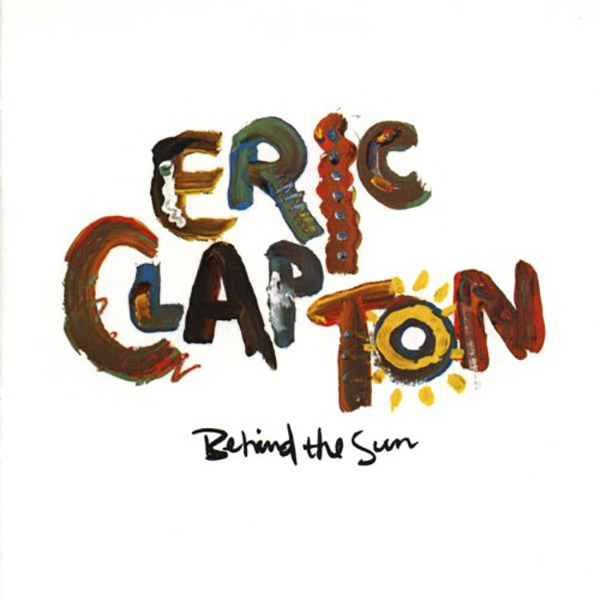 BEHIND THE SUN (1985)

Side 1
1. She's Waiting
2. See What Love Can Do
3. Same Old Blues

Side 2
1. Knock On Wood
2. Something's Happening
3. Forever Man
4. It All Depends
Side 3
1. Tangled In Love
2. Never Make You Cry
3. Just Like A Prisoner
4. Behind The Sun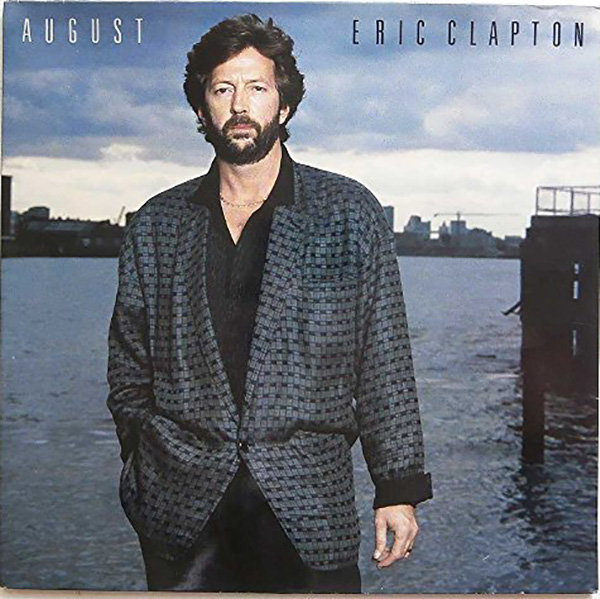 AUGUST (1986)

Side 1
1. It's In The Way That You Use It
2. Run
3. Tearing Us Apart
4. Bad Influence

Side 2
1. Walk Away
2. Hung Up On Your Love
3. Take A Chance
4. Hold On

Side 3
1. Miss You
2. Holy Mother
3. Behind the Mask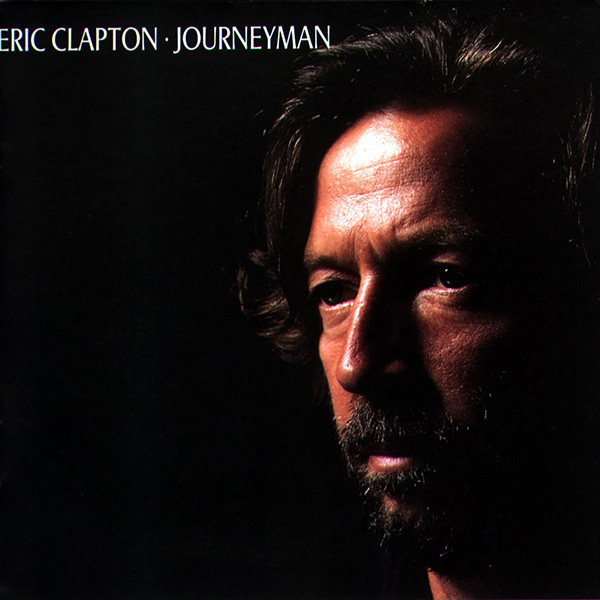 JOURNEYMAN (1989)

Side 1
1. Pretending
2. Anything For Your Love
3. Bad Love

Side 2
1. Running On Faith
2. Hard Times
3. Hound Dog

Side 3
1. No Alibis
2. Run So Far
3. Old Love

Side 4
1. Breaking Point
2. Lead Me On
3. Before You Accuse Me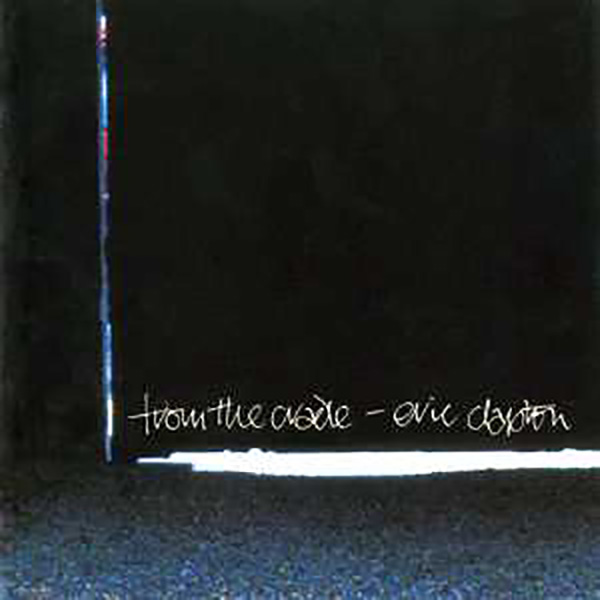 FROM THE CRADLE (1994)

Side 1
1. Blues Before Sunrise
2. Third Degree
3. Reconsider Baby
4. Hoochie Coochie Man

Side 2
1. Five Long Years
2. I'm Tore Down
3. How Long Blues
4. Goin' Away Baby

Side 3
1. Blues Leave Me Alone
2. Sinner's Prayer
3. Motherless Child

Side 4
1. It Hurts Me Too
2. Someday After A While
3. Standin' Round Crying
4. Driftin'
5. Groaning The Blues
PILGRIM (1998)

Side 1
1. My Father's Eyes
2. River Of Tears
3. Pilgrim

Side 2
1. Broken Hearted
2. One Chance
3. Circus

Side 3
1. Goin' Down Slow
2. Fall Like Rain
3. Born In Time

Side 4
1. Sick And Tired
2. Needs His Woman
3. She's Gone
4. You Were There
5. Inside Of Me
RARITIES 1983-1998 (2022)

Side 1
1. Stone Free
2. Crossroads – Live
3. White Room – Live
4. Theme From A Movie That Never Happened (Orchestral)

Side 2
1. Pilgrim – Remix **
2. 32-20 Blues – Live
3. County Jail Blues – Live
4. Born Under A Bad Sign **
** previously unreleased
<!- ------------------------------------>