Floating Points, Pharoah Sanders & The London Symphony Orchestra LP Drops March 26th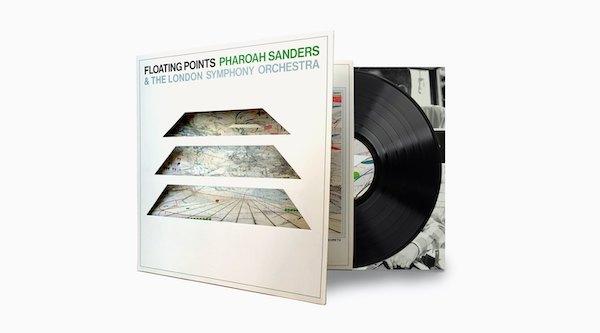 The press release announcing this record out March 26th on Luaka Bop is more coy and less informative, though that will probably change closer to the release date. However, I have a test pressing sent by a friend. Chris Bellman cut lacquers, RTI pressed, I don't care the source, it sounds great. Much to love about music and sound....but will review when the finished product arrives.
This is the press release: (seriously):
Sam Shepherd (Floating Points): Pharoah...
Pharoah Sanders: Huh...?
Sam: Were you asleep? I'm sorry...
Pharoah: No no... I was listening... and dreaming... and listening to music in my head...
Sam: Oh wow... sorry.
Pharoah: Many times, people think I might be asleep... but in fact, I am just listening to music in my head. I'm always listening... to the sounds around me... and playing, in my mind... and sometimes I dream.
Sam: What were you dreaming about?
Pharoah: I'm on a ship. In the ocean. Bears coming around smoking cigars. The bears are singing, 'We have the music. We have what you're looking for.'
* * *
Pharoah: How you like that take, Sam?
Sam: It's cool. I think the bit in the middle, where it stops again...I think you can hear...We were both kind of confused. I like it as well because it sounds like two musicians that are trying to guide each other.
Pharoah: I think that's it right there. It came out different. It came out good though.
Sam: You happy?
Pharoah: Yeah, I'm cool with it.
Sam: Okay. Yeah, I think your playing is beautiful.
Order the vinyl now on Bandcamp.
<!- ------------------------------------>