Four Phono Preamp File Identities Revealed!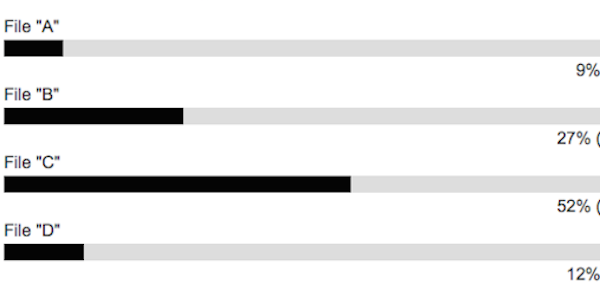 While in excess of 6000 people read the story and many thousands downloaded the files, for some reason fewer than 100 analogplanet.com readers chose to
vote
for which phono preamp sounded best reproducing a short segment of Mehmet Ali Sanlikol's big band album
what's next
.
Given how many more voted in last year's multi-cartridge survey, the numbers were disappointing, but not the results.
As you can see from the bar graph File "C" with 52% of the vote was the overwhelming favorite. File "B" with 27% was runner up. File "D" garnered but 12%, while File "A" with 9% finished last.
File "A" was the Micromega MyGroov. It finished in last place, I'd say because of its sluggish, thick sound.
File "B" was the $99.99 Nerve Audio! It came in second, which surprised me, but I think what listeners responded to was its fast, somewhat bright sound. The Nerve sounds exciting.
Flie "C"—the overwhelmiing favorite with 52%—was the ifi iPhono. No great surprise in my opinion. It's incredibly good.
File "D" was the Creek OBH15Mk2, which came in third with 12%. That was a surprise! I would have put it in second place followed by the Nerve with the MyGroov in last place. Yes it was warmer than the Nerve but too sluggish and its transients were too soft (in MM mode).
So there you have it!
<!- ------------------------------------>