"Garage Sale" Find Has QRP Adding 13 Additional Record Presses! (Now Video Enhanced)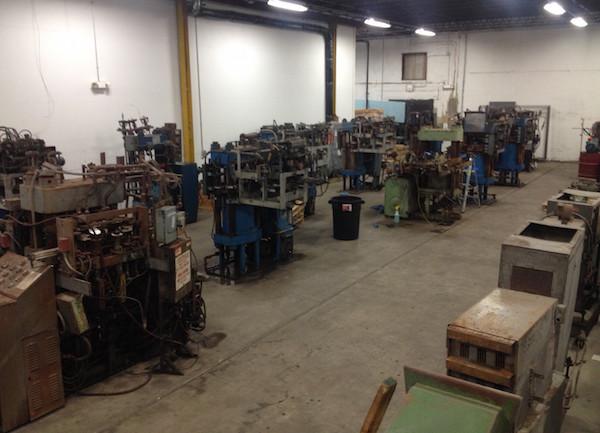 Quality Record Pressing announced today that thirteen additional presses will soon go online at its Salina, Kansas facility after discovering them recently lying dormant in a Chicago warehouse.
QRP owner Chad Kassem says he's been looking for months now for additional presses because the demand for press time has so outstripped capacity. QRP is currently backordered three to four months. The plant is about to go to triple shifts, which means 24 hour a day operation but even then, order delivery will be several months.
A fellow vinyl enthusiast recently alerted Kassem to the warehouse full of dusty presses that had last been used in the 1990s to produce "bootleg" 78s for export to India. In 2003 the presses were sold to Joell Hays who planned on renovating and using them in a new pressing plant that due to financing issues never happened.
Alerted to the warehouse find (which he likens to "...opening Al Capone's vault and actually finding something") Kassem jumped on the treasure trove opportunity and in a meeting with Hays in one of Chicago's famous pizzerias quickly made the deal.
The inventory consists of ten Hamilton presses, two SMTs, and one Lened. With the addition of the lucky thirteen, upon their restoration and installation QRP will have a 27 press capacity, making it among the country's largest record pressing plants.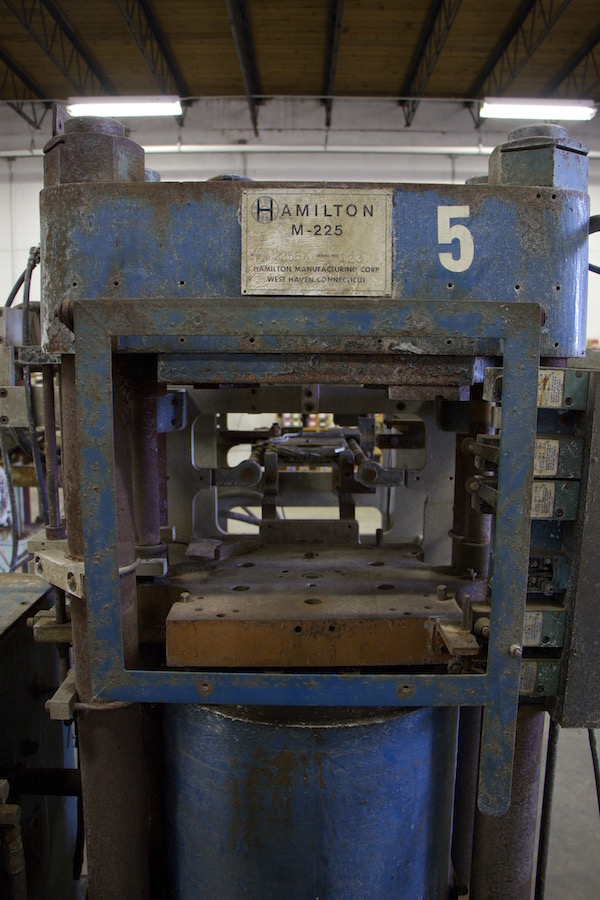 One of the Ten Hamilton Presses
Though the presses, manufactured between 1968 and 1972 look dirty, rusty, old and useless (which is pretty much how vinyl haters describe vinyl buyers), Kassem says they are anything but. As soon as they are restored (and the restoration will include all of the computer programmable innovations QRP introduced on its original restored machines when it opened in 2011), QRP will more than double its pressing capacity.
QRP's reputation of quality helped seal the deal with Hays, who had rebuffed all offers until now. "Even though it breaks my heart to see them go," Hays said, "it's good to see them going to the right place and to someone who could do what I just could never get done."
The presses have all been loaded onto flatbeds and shipped to QRP's Salina, Kansas plant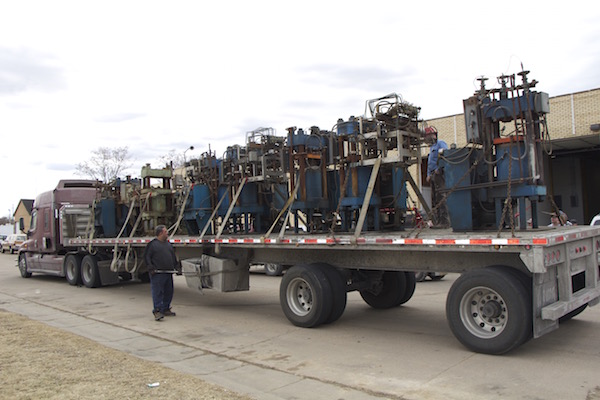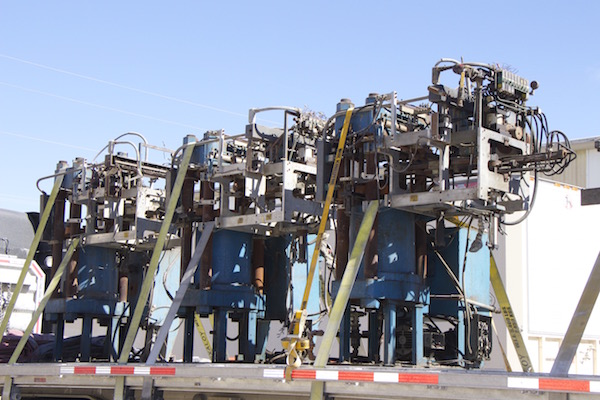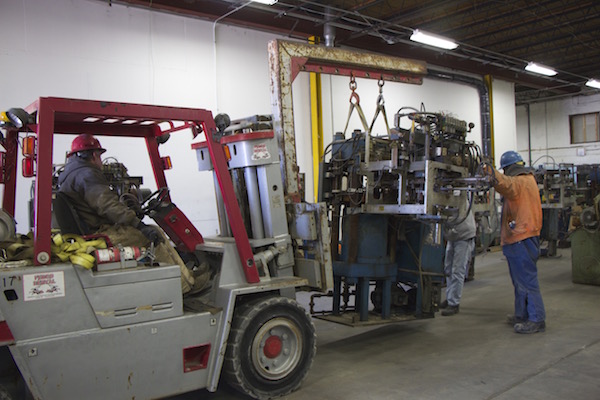 <!- ------------------------------------>