Hana ML, MH Cartridges Part 2
Truly Explosive Sound
Seriously, I was not expecting the energy release this cartridge manages. It made the speakers "pop", producing a taut, stable sonic bubble of a big soundstage. I played the just reviewed Monk's Dream Mo-Fi One-Step and honestly, it may have made for a more exciting listen than it was through my far more costly reference, though it wasn't as nuanced or delicate-sounding. Monk's piano though, hung together well on the biggest bangs and avoided hardness on the dynamic peaks and softness in the valleys. The sound was "fast" but not at all bright or hard. It got my attention, that's for sure!
I played the ORG double 45rpm edition of Peter Paul and Mary's In the Wind (ORG 071/WB 1507), which has always been a warm-sounding reissue cut by Bernie Grundman. The cartridge retained the warmth, producing rich, full bodied, three dimensional vocals left/center/right from the trio yet with sufficient guitar strum "snap" to bring rhythmic focus to the tracks.
Then I pulled out some records I've never played so I can further review the cartridge and sneak in some record reviews! A few years ago I got four German AAA MPS reissues that I finally dug out.
The first was Walking the Line (MPS 0210989MSW) an Oscar Peterson Trio release from 1970 featuring Jiri Mraz on bass and Ray Price on drums. The energy on this album of standards and the pacing at which they deliver these tunes is insane. "Laying out the lines, not walking them" is was what I was thinking (sorry). This, like many MPS recordings and especially those of his friend Oscar Peterson, was recorded in MPS founder Hans Georg Brunner-Schwer's living room studio. The sound of the recording is immediate and somewhat bright and compressed, but still enjoyable and the picture three-dimensional. Despite the sharp, percussive nature of the recording the ML never became abrasive or edgy. It just evenly and honestly delivered the recording's sonic message. If you've some Peterson LPs, unless you are a fanatic or completist, you could skip this one, enjoyable and super-high energy though it is.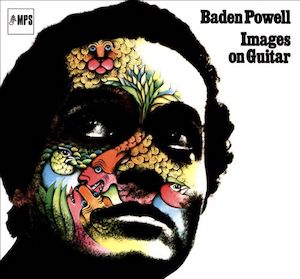 Next up was Brazilian guitarist Baden Powell's 1971 album Images on Guitar (MPS-0210990MSW) with drums, percussion, bass and an angelic French vocal accompanist named Janine de Waleyne who on four tracks floats on a cushion of reverb over Powell's João Gilberto-like whispery vocals. There must have been something caffeine-like in the Black Forest air (or maybe it was caffeine) because this album's boss-nova has a unique propulsion and drive and Powell's vice-grip string articulation is notable. The Hana ML grabs everything cleanly from Powell's guitar while producing the appropriate breathy softness around de Waleyne's cooing and soft wailing and presents it all on a generously sized soundstage.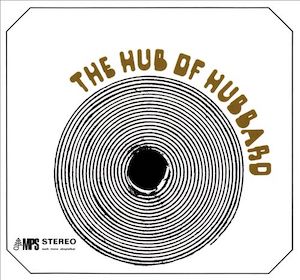 The Hub of Hubbard (MPS0210991MSW) recorded December 9th 1969, features Richard Davis on bass, Louis Hayes on drums, Eddie Daniels on tenor saxophone and Roland Hanna on piano. The hard-bopping album opens with a breakneck version of "Without a Song" leading me again to believe there's something in the Black Forest air, coffee (or on a mirror) that gets musicians almost frantic. Here the soundstage is somewhat flat, the image placement ruler-like, and the cymbals soft and swishy. The music is far better than the recording!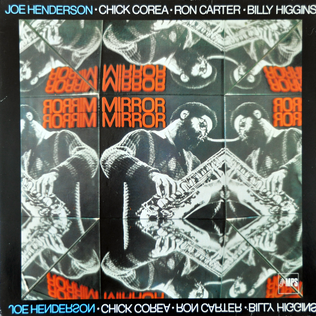 Finally, there's Mirror, Mirror (MPS-210998) an outstanding Joe Henderson produced set from 1980 featuring Chick Corea, Ron Carter and Billy Higgins. There are two Corea originals, two by Carter, one by Henderson and the old chestnut "What's New?" This one doesn't sound at all like the other records because it was recorded in Los Angeles at Studio-Masters, which sounds like a relatively small studio based on this intimately mic'd set that puts Henderson pretty much in your lap and the others sounding almost mono-fied around him. It's a well-balanced, if somewhat claustrophobic mix, that's got a nice warm feel to it, demonstrating that the Hana ML stays out of the way timbrally, delivering cool and warm as demanded by the recording. If you like warm and lush all the time, this one isn't for you!
Fast, timbrally neutral, non-mechanical-sounding, transparent and delivering levels of detail usually heard from more costly cartridges, the Hana ML is in every way an impressive sounding and performing cartridge. The Hana MH
The MH version adds some turns of wire to the coils, which adds output, as well as mass to the motor. Sonically, while it sounds similar to the ML, the MH loses a bit of transparency, detail and especially the ML's liquidity and delicacy. Instrumental attack is slightly harder.
Angel Olsen's string-loaded All Mirrors (Jagjaguwar JAG 344) demonstrates both the robust and well controlled bottom end both versions deliver but also that the H version loses some of the L's liquidity, lushness and textural suppleness. That's the price paid for the added mass of the extra coil windings. Of course, if you need the extra output you have no choice, but given the choice, opt for the L!
Listen For Yourself!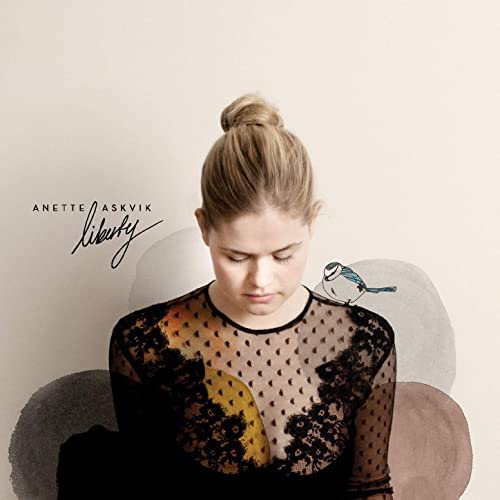 Norwegian singer/songwriter Anette Askvik recently sent for review her beautifully recorded and well-pressed double 45rpm LP Liberty (Birdrecords 5), which she originally released only on CD in 2011, and gave permission for one song to be digitized so you could hear it played back through the Kuzma 4 Point/Hana ML/ELAC Alchemy PPA-2 combo and through the SAT CF1-09/Ortofon Anna D/ Ypsilon MC-15LSUT/VPS-100 combo. Not counting the Continuum turntable, one combo costs around $10,000 and the other around $108,000. Choose your favorite!
Musically and lyrically she sounds like Greta Thunberg meets Björk. The tune is (appropriately) "April":
Finally
While visiting Japan back in October of 2017 I was able to visit Excel Sound Corporation, the company that manufactures Hana cartridges. Here's the video.
<!- ------------------------------------>