If You Buy Just One Record This Record Store Day April 16th..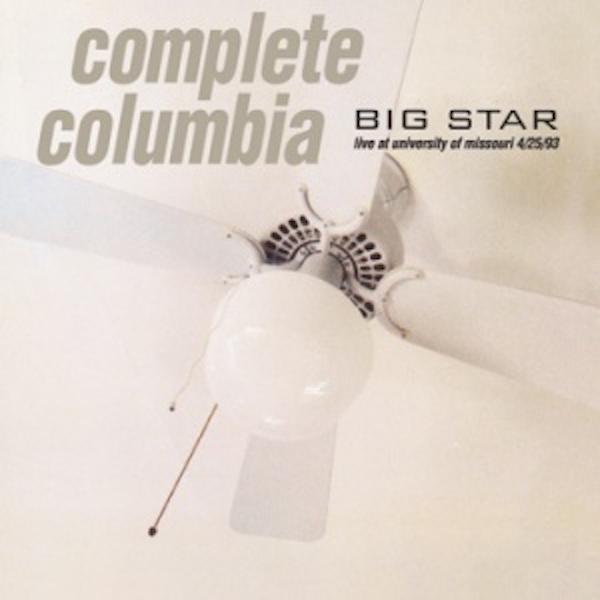 Record Store Day is this Saturday April 16th. It's also in the middle of AXPONA in Chicago, which is really annoying. Very bad timing.
If you buy but one record at RSD this year, may I suggest Complete Columbia Big Star Live at University of Missouri 4/25/93?
This double LP set features original members the late Alex Chilton and drummer Jody Stephens supported by Posies Ken Stringfellow and Jonathan Auer who do a super fill in job for original band members Chris Bell (died in an auto accident back in 1978) and Andy Hummel.
Big Star flopped back in the early '70s, which was both a damn shame and absolutely ridiculous. I am proud to say I played the hell out of both #1 Record and Radio City when I was babbling on WBCN-FM and of course I wasn't alone but it was to no avail.
But in the 1990s Big Star became big among the jangly-rock fans of R.E.M. and the Replacements, Teenage Fan Club, etc. and "In the Street" was used as the theme song for "That '70s Show". So it's both understandable and oh so satisfying to hear college kids in 1993 twenty years after the fact and now more than forty years after the fact and twenty years hence scream with anticipation when the band is announced at the beginning of this double LP set, which includes the complete concert sourced from the 1/2" master tapes.
That doesn't mean it was cut from them, but look, let's not get greedy. The sound is still awesome, cut at SST in Germany by Daniel Krieger and pressed in France at MPO.
If you like Big Star, you'll want to "go" to this concert!
<!- ------------------------------------>