I'll Be Everywhere, Man!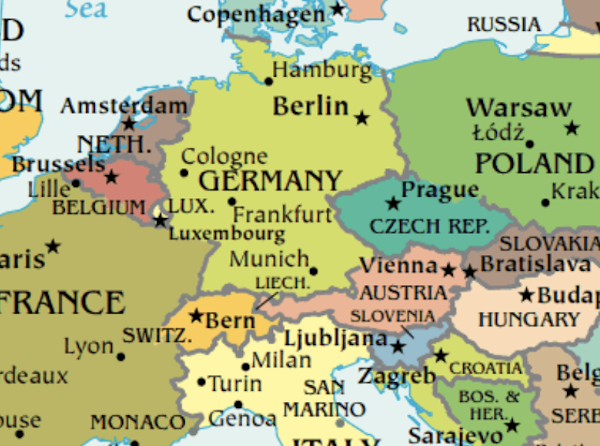 The two day event "Making Vinyl" Berlin begins Thursday, May 2nd. Munich High-End 2019 begins Thursday May 9th. What to do in between?
Here's what: On Friday evening May 3rd following the conclusion of "Making Vinyl" Berlin, I fly to Geneva to visit CH Precision and record a factory tour. On Sunday I visit darTzeel for another factory tour. Sunday evening I take a train ride to Winterhur, Switzerland to visit Thales, which in addition to manufacturing turntables and tonearms is now manufacturing EMT cartridges.
On Monday evening I fly from Zurich to Prague, Czech Republic where I will be greeted by a representative of GZ Media. On Tuesday I tour GZ Media and then fly back to Berlin where I will be picked up by a representative of Optimal and together we will drive to Röbel/Müritz, Germany where Wednesday I will tour Optimal Media
Wednesday evening I will fly to Munich for High-End Munich Thursday, May 9-12th.
Then I fly home! But wait! There's more!:
On Saturday May 18th I fly to Brussels and then take a bus to Antwerp for the weeklong EISA convention. That's why I write "I'll Be Everywhere, Man"!
<!- ------------------------------------>
| | | | | | | | | | | |
| --- | --- | --- | --- | --- | --- | --- | --- | --- | --- | --- |
| | Equipment Reviews | | The Gruvy Awards | | Blogs | Columns | | Show Reports | | News |