Jasper and her Spin-Clean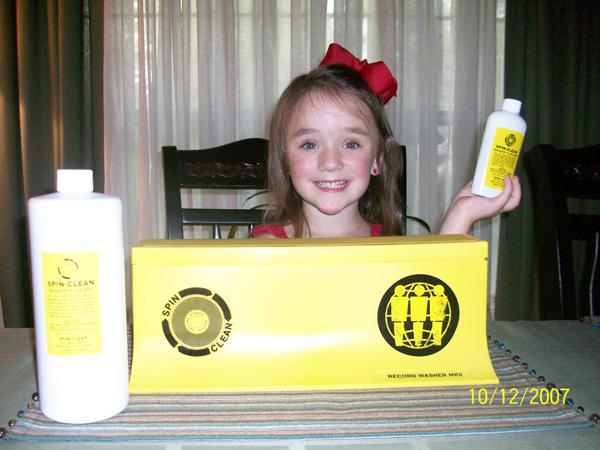 Raising your kids right requires teaching them good habits at a young age. On their path to adulthood, they learn the importance of routine and instill those good habits that just grazed over their heads in their younger years. It seems John R. Comstock of Loxley, Alabama is doing it right.
Here is young Jasper Comstock with John's brand new Spin-Clean Complete Record Washer System Mk.II he won in our recent sweepstakes. John says, "She's going to learn all about vinyl, from Elvis to Jack White." Jasper will be digging the blues and learning to how to clean records. She's a young audiophile in the making.
Thanks for your participation John! You're doing it right. And ROOOOOOOOOLLLL TIDE!
<!- ------------------------------------>
| | | | | | | | | | | |
| --- | --- | --- | --- | --- | --- | --- | --- | --- | --- | --- |
| | Equipment Reviews | | The Gruvy Awards | | Blogs | Columns | | Show Reports | | News |