Jethro Tull Sets Thick as a Brick 50th Anniversary 1LP Half-Speed Master in Original Newspaper Packaging for July 29

Extra, extra, read all about it: Jethro Tull's seminal March 1972 album Thick as a Brick is soon coming our way in a 50th anniversary 1LP half-speed master in its original newspaper packaging on July 29, via Parlophone.
According to the official press release, Thick as a Brick has been reproduced in its original format, the "legendary" (their word) 12-page newspaper. The vinyl is a half-speed master of Steven Wilson's 2012 remix —one I happen to own, and quite enjoyed at the time. Analog Planet will investigate the pressing plant and mastering details for this first-time half-speed master, and will update this story once we confirm the specifics about it, and we will review this edition accordingly upon its release.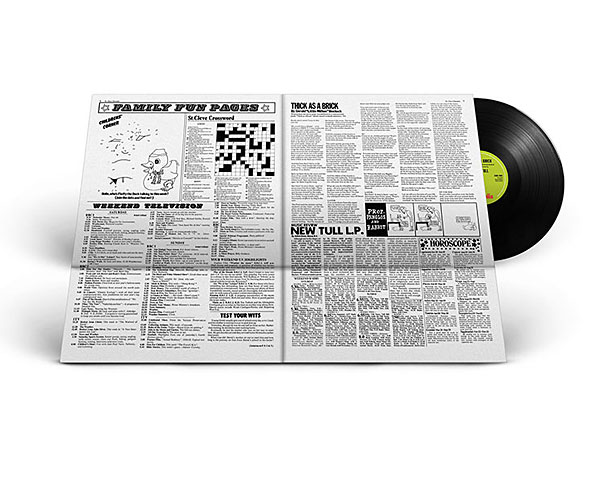 To the remaining facts, then: The Thick as a Brick album is set inside a broadsheet newspaper, The St. Cleve Chronicle & Linwell Advertiser. The newspaper includes many news articles packed full of continuing jokes, a crossword, connect-the-dots, and much more. It was originally written by Ian Anderson, Jeffrey Hammond, and John Evan, with the newspaper taking longer to put together compared to the music.
As reported in the paper, the lyrics were credited at the time to the fictitious child character, Gerald Bostock, whose parents supposedly lied about his age. Amongst the many articles is a frank review of the album itself. Thick as a Brick was also the first Tull album to feature drummer Barrie Barlow, who featured alongside Ian Anderson, Martin Barre, John Evan, and Jeffrey Hammond.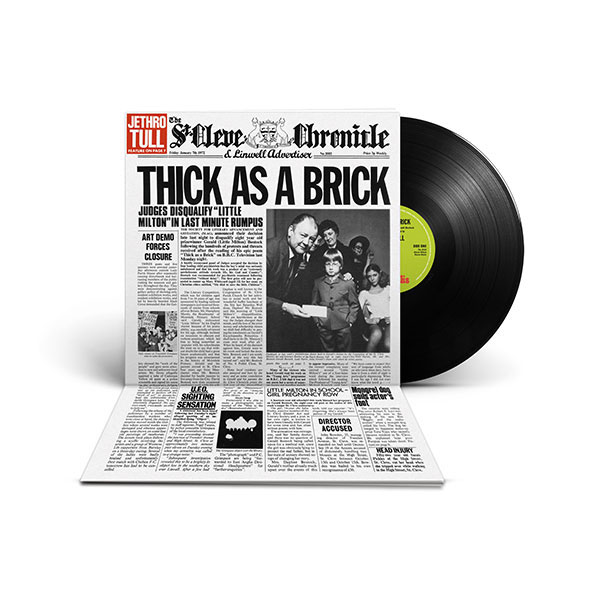 Jethro Tull: Thick as a Brick
Track Listing
Side A
Thick as a Brick
Side B
Thick as a Brick

SPONSORED VIDEO
<!- ------------------------------------>