Jethro Tull's Aqualung Gets Analogue Productions Double 45 RPM UHQR Release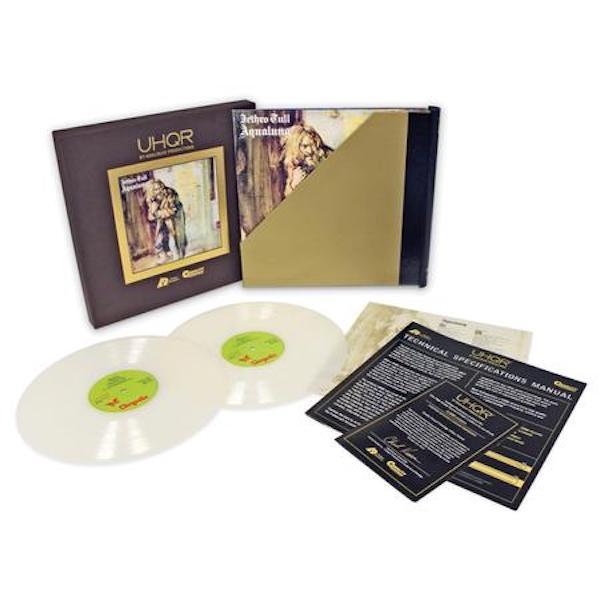 Analogue Productions announced yesterday a limited to 5000 copies deluxe double 45rpm 200g UHQR release of Jethro Tull's enduring 1971 classic
Aqualung
. The pressing and presentation will be similar to that of the
Axis: Bold As Love
box released in 2019.
This edition cut by Chris Bellman using the original master tape will be the best sounding Aqualung. I can say that with confidence since I've compared an early Clarity Vinyl test pressing to: an original U.K. Chrysalis, an original French "Pink Label Island", an American Chrysalis, the Mobile Fidelity and the DCC Compact Classics version. Whew! However, I promise to again go the distance with all of those when the final version arrives.
The records will be "hand pressed" one at a time at QRP on the plant's Finebuilt press and packaged in a deluxe box that will include a booklet detailing the entire UHQR record making process along with a hand-signed certificate of inspection.
Acoustic Sounds is now taking pre-orders for the record, which is scheduled to ship October 16th, (the 2000 year old man's birthday)! Please do not expect sonic miracles. For whatever reason or reasons this was never a great sounding record, especially compared to the band's previous great sounding releases This Was and Stand Up, but it will be as good as it can be, something to which we all should aspire every day! And was there ever a better riff than the one accompanying "Sitting on a park bench da da da da"? Is that a snot green box?
Here's a pressing UHQR video:,p>
Jethro Tull on UHQR – Clarity Vinyl®! from Acoustic Sounds on Vimeo.
<!- ------------------------------------>