Jon Hassell 1937 – 2021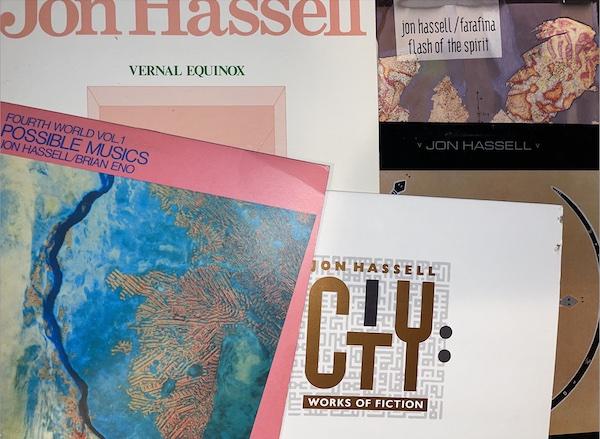 JFH.
Jon Fucking Hassell.
That's what (guitarist) Gregg Arreguin and I called him. I realize as I write this that it sounds like we were always annoyed with him – and we certainly were, at times – but actually we said it in order to build him up, to encourage him. As in, "Hey! You're Jon Fucking Hassell! You don't have to put up with this shit!"
Thirty years on, it's even more true. The coverage of his death is worldwide – so many languages, so many obituaries. The reach of his voice, his music, his trumpet, is across generations and without borders, and I think fully as he intended. He did it.
I know Jon was perpetually unsatisfied and often pretty crabby about how he had been treated (particularly about money and credit), BUT – it was sort of predictable that it would be THIS moment - his death – when the world would come together to recognize his influence and significance. He charted a path like no one else. To put it plain and fancy – Jon was his own man, sui generis. He was utterly unique.
We met in '88, right after he arrived in LA, and finished Flash of the Spirit. When he learned that my father had died when I was fairly young, he bonded with me almost immediately. His mother had died the previous year and he was looking for people who had a similar deprivation, a similar wound. Our connection was more profoundly emotional than with most other people I've played with. (For good and ill – when it was good, it was among the best, and when it wasn't… When I went to London for a couple of weeks, it was because I felt like murdering him. And I'm fairly certain that feeling isn't unique to me).
Sometime in late '88 we were having lunch somewhere, and I said, "You've done Indian, you've done Indonesian, you've done African – but you're a white boy from Memphis. How about doing something more American?" The result was City: Works of Fiction (Opal WB 9 26153-1).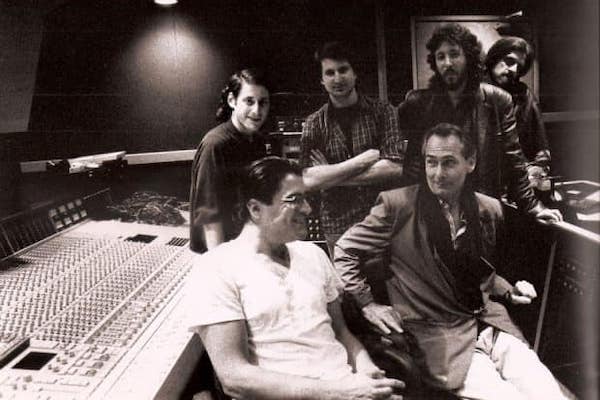 There was a lot of tension in the making of it, but it wasn't between Jon and me. I think it was because I recognized who he was, and the opportunity he gave me. This is what was unique about the man – to see who you were, and NOT ask you to fit into what he was doing, but to mold ourselves into a unique common space. I'll be forever thankful. (Some period after it came out, he said it was the most money he'd ever spent to make a record for a bass player…).
We came back together around the death of Gregg Arreguin, who was unique and special to both of us. And again, when he was first diagnosed with cancer – and then when I was. I recall him, almost gleefully, trading notes and comparing immunotherapy regimens. We both knew what our fate was to be. And now here we are - Jon leading the charge, yet again.
Life, death - and a bit of music-making in between.
(I first met bassist and audio enthusiast Dan Schwartz back in 1981 when he was working as an assistant to the late Frank Serafine, who I'd hired to create sound effects for the original "TRON!". I'd hired Serafine in great part because of a series of erudite and well-informed articles published in film sound production magazines to which his byline was attached. I later learned that Dan had ghost-written the articles. I'd forgotten that I first saw Dan perform at The Reseda CA Country Club (hardly one) in a band fronted by Terry Reid. Caleb Quaye was on guitar. I was loud in the audience. Dan heard but didn't know it was me until I called him the next day and he recognized it. We've been friends ever since. I once hired him when I was at The Absolute Sound to write a Wendy Carlos discography/appreciation piece. It was stellar. I wish I could reproduce it here_ed.
<!- ------------------------------------>