SME Limited Acquires Legendary Turntable Manufacturer Garrard Audio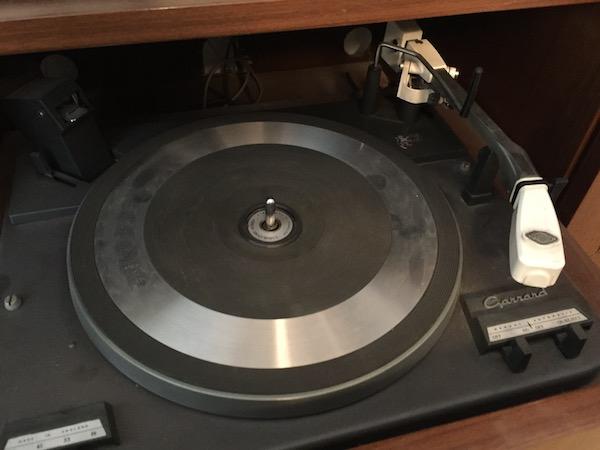 SME Limited announced today that it had acquired Garrard from Gradiente Electronics of Brazil, which in 1979 had acquired the brand name. In addition, SME announced it had acquired Loricraft Audio founded by Terry O'Sullivan who set up shop in Lambourn, West Berkshire close to Garrard's original Swindon manufacturing site.
Those of us who know Terry are happy for him, for his customers and now hopefully for a wider base that can become acquainted with Loricraft products. Purchasing Loricraft will help SME to make the best use of the Garrard assets. It also gives SME a well-engineered "thread" type record cleaning machine.
The Loricraft purchase allows SME to "support owners of existing Garrard idler drive turntables" as well as develop plans for future Garrard products. Will there be a new SME developed Garrard idler wheel drive turntable? Time will tell!
From the press release:
About Garrard
A British brand famous for the design and manufacturing of turntables throughout the 1950's, '60's, 70's and 80's, The Garrard Engineering and Manufacturing Company was formed in London by the Crown Jewellers Garrard & Co. in 1915. Moving to Swindon, Wiltshire in 1919/1920, the company went on to develop some of audio's most iconic turntables, namely the 301 and 401 transcription turntables. Sold to electronics conglomerate Plessey in 1960, the company continued to develop audio products until it was sold to Gradiente Electronics of Brazil in 1979. R&D continued in Swindon until the mid-90s, when the British company closed its doors. Since 1997, Loricraft Audio has been using the Garrard brand name under license from Gradiente until April 2018, when the brand was purchased by SME Limited.
About Loricraft Audio
Founded by Terry O'Sullivan and located in Lambourn, West Berkshire, England close to the site of the original Garrard gramophone factory in Swindon, Loricraft Audio has been servicing, refurbishing and producing plinths for the iconic Garrard 301 and 401 transcriptor turntables to their original specification for over 30 years, as well as producing the highly respected Garrard 501 and 601. Thanks to relationships with many of the former employees and senior engineers at Garrard, it has a unique insight into the design philosophy behind the company's renowned idler wheel turntables. A small group of dedicated engineers and enthusiasts, Loricraft has also developed upgrades and modifications to Garrard turntables, as well as produce a wide range of accessories and record cleaning machines.
<!- ------------------------------------>