Let It Bleed 50th Anniversary Deluxe Box From ABKCO Coming November 1st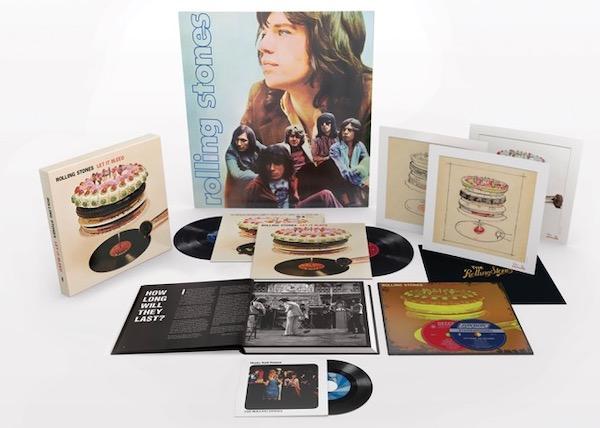 You can always get what you want: ABKCO will release a DSD remastered by Bob Ludwig "stand-alone" CD or vinyl LP version of
Let It Bleed
if that's what you want, but if you want it all, you can have it all.
"All" being the 50th Anniversary Limited Deluxe Edition consisting of a 2 LP/2 Hybrid Super Audio CD set remastered by Ludwig, including both the original stereo and mono mixes. The set also includes a reproduction of the 7" mono picture sleeve single of "Honky Tonk Women"/"You Can't Always Get What You Want".
The box also includes a full-color 23" x 23" poster with restored art from the original 1969 Decca Records package, an 80 page hardcover book that includes an essay by journalist David Fricke and never-before-seen photos by the band's tour photographer Ethan Russell.
You may be saying to yourself "Why can't they just do this directly to lacquer from the tape? When I visited ABKCO studios in New York and interviewed ABKCO's Teri Landi she had master tapes in hand and explained to me the issues that prevented Beggar's Banquet and Let It Bleed from being cut from tape. The interview took place with the proviso that ABKCO's Jody Klein would get to hear it and say "yes" or "no" to its publication (as a digital file). Unfortunately Mr. Klein never responded and so it was never published.
<!- ------------------------------------>