A "Live From Van Gelder Studio" Concert November 14th You Can "Attend"!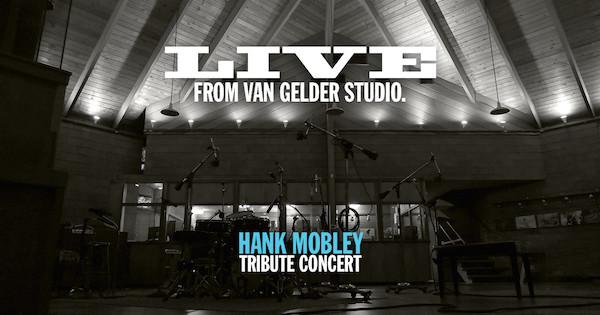 Live From Van Gelder Studio presents a Hank Mobley tribute concert Saturday November 14th at 9PM EST starring Ron Carter, Joe Lovano, Isaiah Thompson and Kenny Washington.
Tickets are $15. Buy one and it entitles you to watch the live North American stream or one of two re-streams that suit you time zone. The organizers say they are working hard to produce sound worth of RVG himself and to present the famed studio's sound as accurately as possible.
To order a ticket go to the Live From Van Gelder website..
<!- ------------------------------------>
| | | | | | | | | | | |
| --- | --- | --- | --- | --- | --- | --- | --- | --- | --- | --- |
| | Equipment Reviews | | The Gruvy Awards | | Blogs | Columns | | Show Reports | | News |