Lou Reed Dead at 71: A Not Very Perfect Day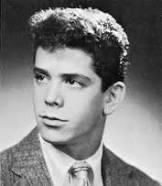 Lou Reed died today. Not a good day. The cause of death has not been revealed but Reed had a liver transplant last year. He built a full musical life around two chords, maybe three. You could play the obvious to honor him but "Walk on the Wild Side" was a mere footnote in a great and influential career.
I'd suggest Berlin, Magic and Loss, or New York or of course any from the Velvet Underground catalog.
BTW: Lou appreciated good sound. I understand he had a good vinyl playback system including Wilson WATT Puppies. That he cared about sound was evident in many of his records and when I saw him live at Carnegie Hall as part of the 2004 JVC Jazz Festival, Reed made good use of Carnegie's acoustics by keeping the amplified volume down so the hall sound would benefit, not fight the mix.
Some people didn't think Reed was an appropriate fit for the festival, and maybe that was true but it was memorable nonetheless. Reed opened with "Sword of Damocles" and I remember "Venus In Furs", "The Blue Mask" and the encore, which was "Perfect Day."
That would not be today. Goodbye Lou. RIP.
(My apologies to Lou's memory and to AP readers for not having sufficient time today to write an appropriate obit).
<!- ------------------------------------>