Luxman LMC-5 MC Is The Company's First New Cartridge In 40 Years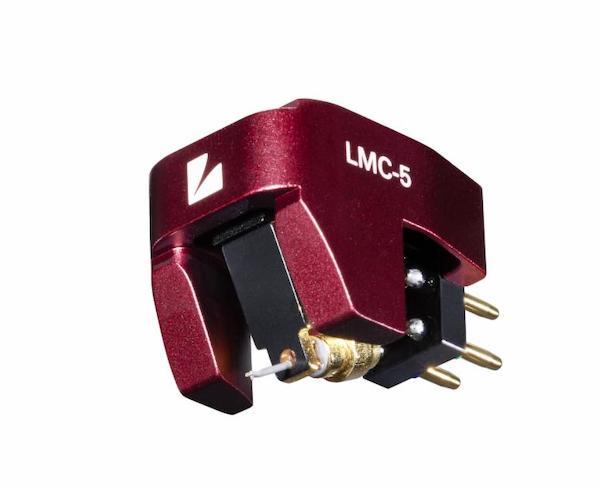 Luxman today announced the introduction of the new LMC-5 moving coil the company's first new cartridge in 40 years.
"This new reference class MC cartridge is the result of two years of research into every aspect of cartridge design," says Jeff Sigmund, president of Luxman America. "Our LMC-5 is designed and intended to satisfy demanding music listeners with a unique purity of reproduction; the result of painstaking materials evaluations, repeated prototyping and extensive listening tests. The resulting sound quality must be heard to be appreciated."
The new cartridge with a list price of $2695 features a solid nude square shank Shibata stylus fitted to a low mass 0.5mm aluminum pipe cantilever. In addition, according to the press release:
"The MC generator incorporates a cross-mounted iron core with the left and right coils wound symmetrically for superior channel separation. To achieve optimally consistent coil windings with minimum moving mass, the coils themselves are even thinner than the piano wire. Luxman chose the thinnest available Urethane Enameled Wire (UEW), 30 micrometers in diameter. Because the coil and magnetic field are uncommonly compact, the cartridge is highly resistant to external noise."
Also: "The precision machined aluminum body is anodized to a deep red, Luxman's corporate color, with a laser etched Luxman "L" in front. In the best tradition of Japanese cartridge manufacture, each cartridge is carefully assembled by Luxman's craftspeople and delivered to music lovers worldwide."
Other features will be included in an upcoming review. The press release does not provide the output voltage, or other specifications but a reader got them from the Luxman website and they are below so thank you.
<!- ------------------------------------>