A New "On the Wall" Way to Store and Display Records from Toneoptic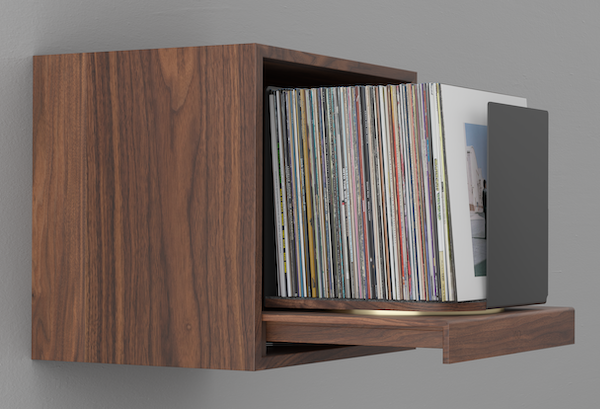 Toneoptic founder and graphic arts designer Fabian Geyrhalter decided "It is time to rethink how we store and select records". He's come up with a unique, patent pending design and hired "the best designer, engineer and advisors (from Frank Gehry Partners, Boeing Aircraft and Cambridge Audio amongst others)" to execute the concept.
The rpm cube combines the best of record store type flip bin convenience with more traditional spine type display through the use of a unique mechanism that "...upon touch and pull, would spin 90 degrees forwards so I could easily flip through them while still stashing them away again in the manner we all love, spines facing outwards."
Each unit stores between 60-75 records and comes with 3 dividers to allow organizing 12", 10" and 7" records. The walnut wall unit is solid walnut. The white units are high-build high-gloss water-based acrylic lacquer painted Finland ply. High-grade solid steel hardware is used throughout. Interior ecord protector material is made of recycled plastic water bottle sourced Polyfelt®.
The cubes measure 17"x 20.625" x 19 (DxWxH) and weigh 50 (Walnut) and 51 (White) pounds. They are designed for wall-hanging and you can be sure when filled with records they will be heavy so only studly walls need apply.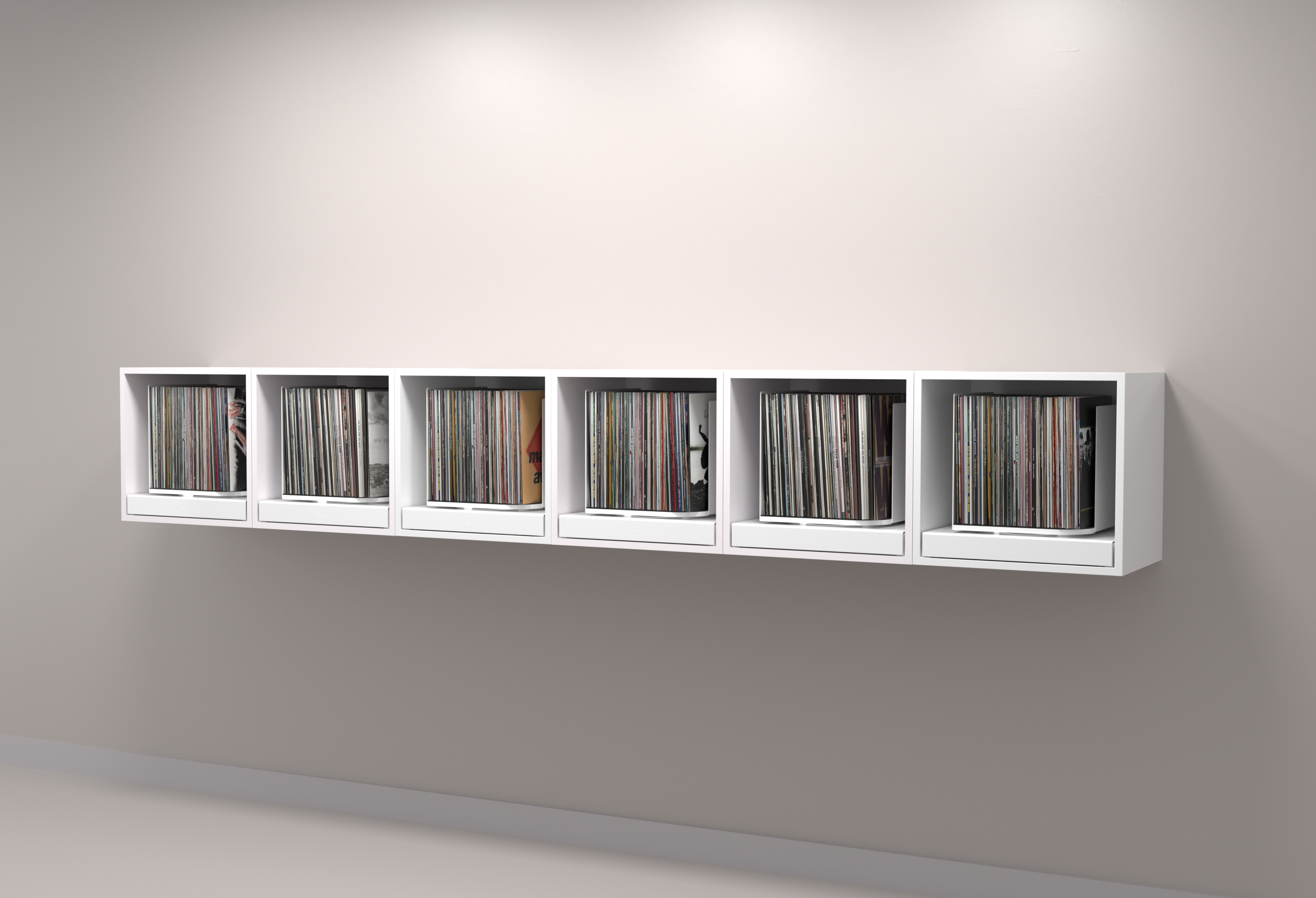 As of mid-January there was or is a pre-sale of 50 strictly numbered and signed special "Founder's Batch" representing the first ever rpms to be sold to the public. For now rpms can be purchased only directly from the toneoptic website. Prices are: $3,750 (white) and $4,250 (Walnut). Yes, these are costly, but for those with the means appear to be a beautiful way to store and browse through records.
<!- ------------------------------------>