Lyra Delos Phono Cartridge From Music Direct Sweepstakes
Register to win a Lyra Delos Phono Cartridge From Music Direct (MSRP $1,650) we are giving away.
According to Music Direct:
The new design of the Lyra Delos allows the coils of the cartridge to stay aligned with the magnetic circuit while the tracking force is applied. What does this mean? Well, in a nutshell, it means Lyra head designer Jonathan Carr has discovered a way to keep the angles in perfect alignment at all times. This allows the Delos to track better; clearly improving sound quality, particularly low-level resolution, dynamic range, transient impact, and immediacy. It delivers all the accuracy, detail and overall musicality all analog lovers crave.

Keeping the proper angular alignment prevents the formation of any strong and directional flux that could otherwise flow constantly from the magnetic circuit into the signal core, and enables the Delos' core to move with equal ease in all directions, for optimal performance.

The Delos also has a Microridge stylus on a boron cantilever for outstanding tracking, a non-parallel solid machined metal body for low resonances, and 6-N high-purity copper coils and nude construction for greater clarity. The result is clearly improved sound quality, particularly resolution, tracking ability, dynamic range, transient impact and immediacy.

This is no subtle advance, and one you'll soon see creeping its way up into the more expensive Lyra line. Hear for yourself how a newer, better angle on LP reproduction can sound.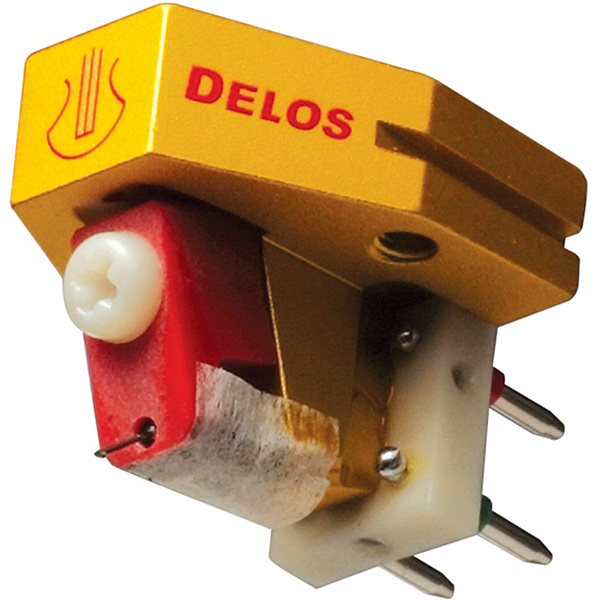 Click here for more info on the Lyra Delos Phono Cartridge.
To enter the sweepstakes, all you need is an account on AnalogPlanet.com. If you don't already have one, click on the link labeled "register" at the bottom of this announcement or "Create new account" in the right column. Then, enter a username and a valid e-mail address, and click on the "Create new account" button. A message will be automatically sent to the e-mail address you specified, which will include a link to activate the account.
You can enter once on AnalogPlanet.com. No more than one entry allowed.
The final step (and only step for those who already have an account) is to log in and leave a comment right here on this announcement—any comment will do, as long as it's not profane or spam. Then, when the sweepstakes closes, a lucky commenter will be chosen at random to receive the prize. So post a comment, and good luck!
For complete sweepstakes rules, click here.
[This sweepstakes is now closed.]
<!- ------------------------------------>