Meet Sophia Pfister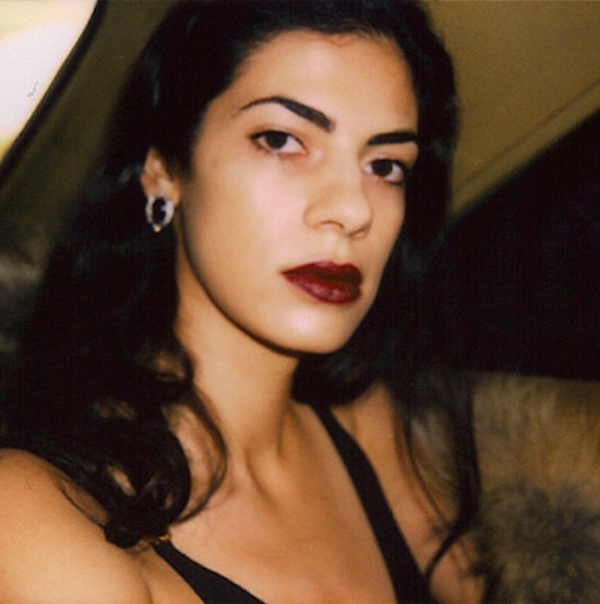 Instead of the usual "song and dance", the email refreshingly got directly to the point: "Will you review my record?". I replied, "Send it and if I like it I will."
The record arrived. There was no catalog number and the cover art was not exactly polished, but the credits intrigued: on what appeared to be a low budget number was pedal steel great Greg Leisz as well as two cellists and a violinist—members of the L.A. Philharmonic. Everyone involved has outstanding credits.
Ms. Pfister sings and wrote the songs as well as the arrangements, which are spare, deft and spacious. Said Pfister in an email: "I actually had to chase Greg Leisz down in the parking lot with cash in my hands because he said he had so much fun he forgot to get paid for the recording session."
Ms. Pfister added: "I attended Berklee College of Music for a year and I can definitely say, I learned so much more just throwing myself into this by writing, recording and funding everything myself. I showed up in LA with nothing but dreams and that's why I started the album with that song about my complicated love and hate for this city of Los Angeles."
After playing the five song EP, which contains tough, gritty, but tuneful songs and sounds remarkably fine, I asked for a short bio:
"I was born in California and lived in various parts until I was 10 years old, but I moved to Ashland, Oregon and was raised there until I was 18 years old. After High School I auditioned and was accepted to Berklee College of Music, but dropped out after a year. I then moved back to California and have been moving around LA the past few years. I turned 24 last January and as of last month I am now living in Highland Park with my brother (who also films my music videos).
"I currently have a day job at a mortuary and I come from a very creative family, however none of them are musicians. My mother is from Mexico, and my father is of Irish and Hungarian decent. I play the banjo, dulcimer, autoharp, guitar etc… and can I make a song with any instrument I pick up, however I consider myself a writer and singer rather than a technically proficient instrumentalist."
Having lived in Los Angeles for eight years, the opening tune really resonated with me. I share the singer's "love and hate" relationship with Los Angeles and perhaps that's part of what made me determined to share with analogplanet readers this five song demo, which was recorded at Studio City Sound and can be purchased on Ms. Pfister's website.
Grammy Award winner Tom Weir, who owns Studio City, produced, engineered and mixed the record. He also plays drums.
It seems that everyone involved is pulling for Sophia Pfister. Is this the best she will do? Or is it just the beginning of something bigger? You can never tell. I just thought this was an auspicious, high quality demo worthy of your attention. I posted the video on YouTube last night and hundreds have listened and it's gotten all "thumbs ups".
<!- ------------------------------------>