Watch Michael Fremer "Roast" Chad Kassem at L.A. and Orange County Audiophile Society Gala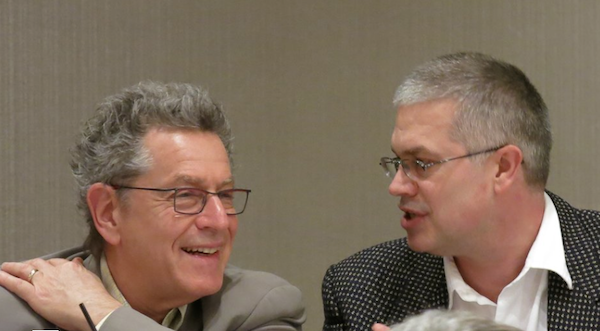 Chad Kassem was given the Los Angeles and Orange County Audiophile Society's Founders Award at the group's annual Gala on Sunday December 7th, 2014. President Bob Levi asked Chad who he most wanted to introduce him at the ceremony and he chose analogplanet.com editor, Michael Fremer (me).
I watched some Comedy Central roasts to get the rhythm and flavor and after watching Lisa Lampanelli roast Chevy Chase, I sat down and wrote a bunch of nasty zingers aimed at Chad. They were funny, cruel and barbed.
While on the plane to Los Angeles I reconsidered what I'd written so after writing and posting the Ellington Masterpieces record review I set about re-writing the roast material to make it less nasty and more lighthearted. Here's the video:
Chad Kassem Receives 2014 LAOCAS Founders Award from Benjamin R Williams on Vimeo.
<!- ------------------------------------>
| | | | | | | | | | | |
| --- | --- | --- | --- | --- | --- | --- | --- | --- | --- | --- |
| | Equipment Reviews | | The Gruvy Awards | | Blogs | Columns | | Show Reports | | News |