Mikey's Cartridge Comparison Sweepstakes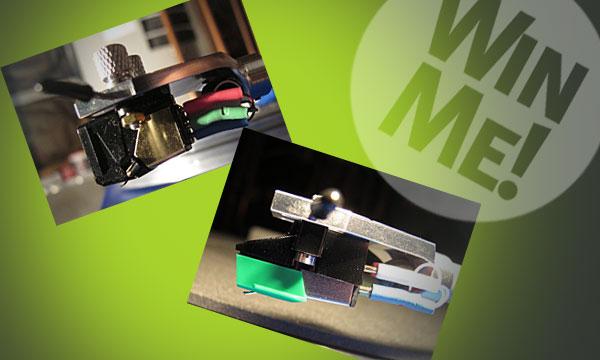 Register to win a Grado Prestige Gold 1 ($220.00 retail value) or Audo-Technica AT95E ($74.00 retail value) phono cartridge we are giving away.
According to the companies:
The Grado Prestige Gold 1 is a Moving Iron phono cartridge. This patented design is the result from an evolution of designs that were the hallmarks of Grado Lab's Moving Coil patents.

The Gold1 deploys a four piece OTL cantilever technology, ultra-high purity long crystal (UHPLC) oxygen free copper wire in the coils and Grado's specially designed elliptical diamond mounted on a brass bushing. The Gold1 model is hand selected and meets higher test specifications. Only 5% of the production run meet these standards and become Gold1 models.

The half-inch standard mount Audo-Technica AT95E phonograph cartridge offers outstanding clarity and detail. Reviewers have rated this affordable, high-performance cartridge as a best buy value. Manufactured to Audio-Technica's renowned quality standards, each cartridge is meticulously assembled with remarkably tight tolerances. The elliptical diamond stylus is designed to track record grooves with high accuracy for outstanding audio reproduction. Includes mounting hardware and stylus guard.
To enter the sweepstakes, all you need is an account on this website. If you don't already have one, click on the link labeled "register" at the bottom of this announcement or "Create new account" in the right column (under the ads). Then, enter a username and a valid e-mail address, and click on the "Create new account" button. A message will be automatically sent to the e-mail address you specified, which will include a link to activate the account.
The final step (and only step for those who already have an account) is to log in and leave a comment right here on this announcement—any comment will do, as long as it's not profane or spam. Then, when the sweepstakes closes, a lucky commenter will be chosen at random to receive the prize. So post a comment, and good luck!
For complete sweepstakes rules, click here.
[This Sweepstakes is now closed.]
<!- ------------------------------------>