The Mothers of Invention "Freak Out!" Vinyl Reissue Straight Poop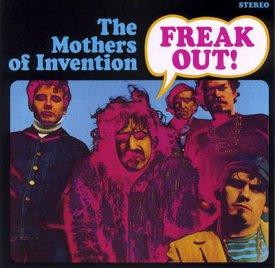 According to mastering engineer Chris Bellman,
Freak Out!
was cut from a digital source.
Overnight Sensation
was cut directly from the original analog tapes.
Why the disparity? I heard from "Vaultmeister" Joe Travers, who told me that FZ made the transfer using the Sony dash PCM 3324 at 44.1K 16 bit back in 1987 because the tape was already badly deteriorating and at the time that was the best they could do.
He assured me that today it is the best sounding option. I don't receive a great deal of promo vinyl from UMG and I can't possibly buy every reissue but Chris is keen on me hearing what he's done with the cut so he's trying to get me a copy.
If I do I'll compare to an original and let you know. Back then MGM, which owned Verve, the original issuing label was not exactly known for careful mastering and great pressings so it will be interesting to hear both how it sounds compared to an original, and to the Ryko CD version that I do have.

LATEST VIDEO
<!- ------------------------------------>
| | | | | | | | | | | |
| --- | --- | --- | --- | --- | --- | --- | --- | --- | --- | --- |
| | Equipment Reviews | | The Gruvy Awards | | Blogs | Columns | | Show Reports | | News |