Music Direct Hooks Thom Up!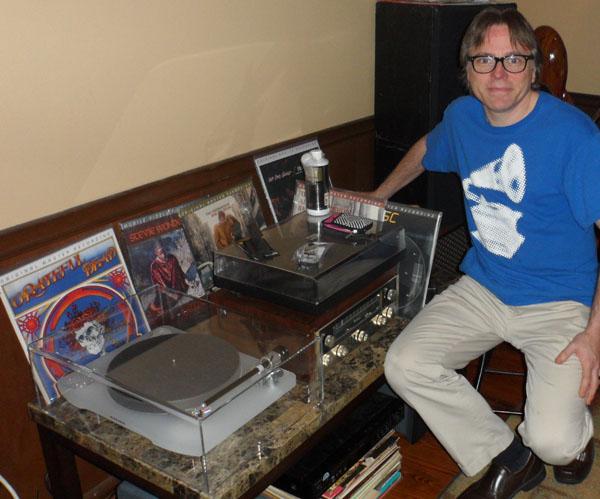 Thom Osburn, a record store owner living in of Norcross, Georgia, is the lucky winner of the deluxe holiday sweepstakes package sent by Music Direct. For Thom, this was surely a holiday to remember.
Thom's prize included a Marantz TT-15 turntable, a Clearaudio Virtuoso Wood MM cartridge, and a stack of records including the Grateful Dead, Stevie Wonder, and Frank Sinatra. Oh wait, did I forget the Geodisc to help Thom align his new cartrige? Or how about the custom made dust-cover for the Marantz turntable? And I shouldn't forget to mention a wet and a dry brush for cleaning. All this gear will certainly come in handy for Thom, who owns Feed Your Head Music an eBay record store.
A huge thanks should be extended to Music Direct for putting together this great gift package with a value of at least $2020. As to who will be our next lucky winner? Better Ask Alice.
<!- ------------------------------------>
| | | | | | | | | | | |
| --- | --- | --- | --- | --- | --- | --- | --- | --- | --- | --- |
| | Equipment Reviews | | The Gruvy Awards | | Blogs | Columns | | Show Reports | | News |