Music Matters Returns to 33 1/3 and Some Mono For New Blue Note Reissues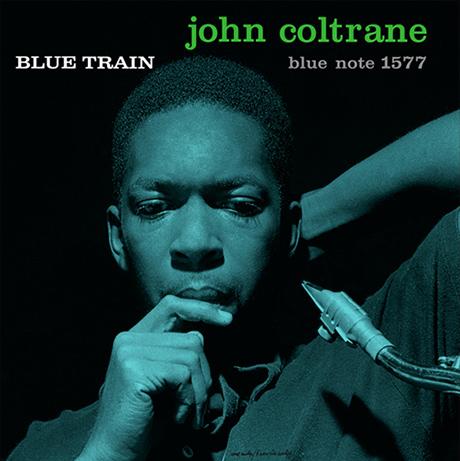 Music Matters, Ltd.
the jazz reissue label best known for its beautifully packaged, superb-sounding double 45rpm stereo jazz reissues cut by Kevin Gray from original analog master tapes recently announced a new 33 1/3 Blue Note series. While this may sound like "old news" to some, please listen up!
This is news for a few reasons. For one, if double 45s were a pain for you, now you can get some of the greatest Blue Notes cut at 33 1/3. Secondly, Music Matters has chosen to continue its top quality gatefold packaging, with laminated covers and inside, high quality Blue Note session photos.
But most significant of all are the sonics. I haven't received any of these, but visited my friend and TAS reviewer Jacob Heilbrunn who has. We compared the double 45rpm edition of Kenny Burrell's "Midnight Blue" issued by Analogue Productions a few years ago cut by Kevin Gray at Acous-Tech, his old mastering facility, with this new Music Matters version cut at 33 1/3 by Kevin Gray at Cohearent, his new mastering facility and the sonic differences were startling and that's not hyperbole.
The new 33 1/3 sounds more vibrant, more "live", faster, more dynamic, more three-dimensional and just plain more of everything you'd want. We also played the mono 33 1/3 of Coltrane's classic Blue Train and it was startlingly good, though we didn't compare it to any other versions.
So what accounts for the enormous sonic improvement? Gray is using a new tape playback deck and console, new analog electronics, and new Audioquest Wild Blue interconnects throughout the lacquer chain.
The sound and packaging of the two $34.95 reissues I heard was stunning.
Titles are the aforementioned Burrell and Coltranes, Cannonball Adderley's Somethin' Else (really a MIles session but couldn't be called one because of contractual issues), Art Blakey and the Jazz Messengers, Tina Brooks's True Blue, Sonny Clark's Cool Struttin', Kenny Drew's Undercurrent, Dexter Gordon's Go, Grant Green's Idle Moments, Joe Henderson's Page One, Hank Mobley's Soul Station and Lee Morgan's The Sidewinder.
These are, of course, among the cream of the Blue Note crop and if they all sound as spectacular as the Burrell and Coltrane reissues, get these while you can, would be my advice.
<!- ------------------------------------>