My MTV Screen Test Circa 1990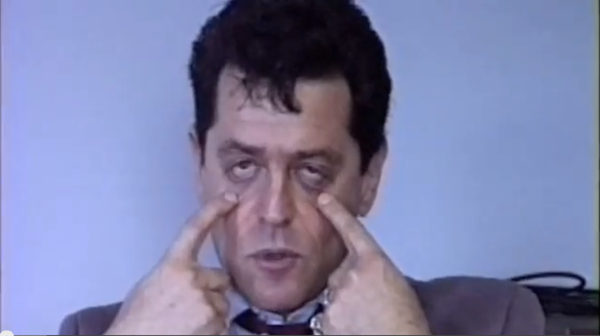 At a garage sale over the summer I found a copy of Dennis Wilson's chronically under appreciated
Pacific Ocean Blue
(PZ 34354) album originally released on the CBS distributed Caribou label. I reviewed the
Sundazed reissue on musicangle.com
I thought the sound pretty good but of course at the time I didn't have the original. The reissue mastering credit went to Vic Anesini at Sony Music Studios and Battery Music Studios where Vic still works. Wes Garland cut the lacquers at Nashville Record Productions (WG/NRP) and now that I have the original I'm fairly certain the record was cut from a CD resolution file if not from a physical CD. Mr. Garland, like many mastering engineers doesn't divulge client source material. In this case he does not have to.
Last night I played the Sundazed reissue and it sounds pretty good. I also happened to play the Music On Vinyl reissue of Gene Clark's masterpiece No Other and it too sounded pretty good.
But then I played the original albums—the Wilson for the first time—and that reminded me of the impromptu anti-CD (really anti-digital) rant I did as part of an MTV 'screen test' audition I did for a new MTV show—a reality show way ahead of its time—based on "opinionating".
The premise as I recall it, was that the producers would throw at you different versions of things—could be food, could be clothing, could be whatever—and the host(s) would have to make snap judgements and opine off the top of his/her head. The screen test subject matter was to be "peanut butter: chunky or smooth".
I told the producers I'd be happy to do that but could I please rant about something else just then taking over the record business and they said "yes". So here's my "screen test". When you watch it you'll understand why I've posted it here but before you watch: when I went from the Sundazed reissue to the original it was like going from something fake to something that had the pulse of life coursing through its vinyl veins.
The reissue was "interesting", but the original unexpectedly produced an adrenaline rush as space opened up and the voices in the heavily produced opening tune established a three-dimensional physical presence on a magnificent soundstage. When Dennis Wilson sang, he was there in three-dimensions within the three-dimensional space. The same was true of the Clark album comparison but to a somewhat lesser degree.
Everything I charged in the video I hope you'll watch is still true today about CDs and about digitally remastered analog recordings, though the final results do vary caused by a variety of factors, but nothing—beats an all analog rendering of an analog source. It was true when I said what I said in 1990 and based on what I experienced last night—more as a surprising emotional reaction than as a sonic difference—it is still true today.
<!- ------------------------------------>