New York City's 92nd Street "Y" Celebrates 50 Years of The Beatles in the USA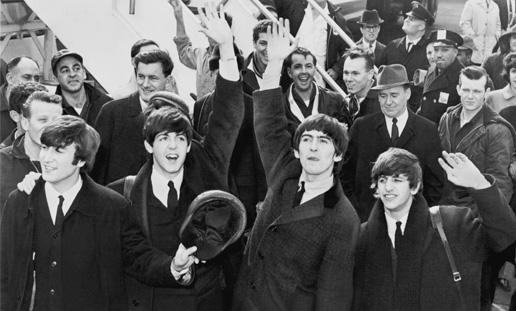 Peter Asher, Donovan, Billy J. Kramer and others will take part in an evening of intimate conversation on Thursday February 6th, 2014. 50 years earlier to the day The Beatles were preparing to leave London for their first visit to America. They arrived at New York's Idlewild Airport to thousands of screaming fans and held a now famous press conference.
A few evenings later they performed live on The Ed Sullivan Show before a full house that is now home to The David Letterman Show. 73 million viewers tuned in, which at the time was 40% of America's population and the rest of the story you know!
This event, at 8:15PM on Thursday February 6th at the 92nd Street "Y" in New York City will provide an insider's look at how with "some help from their friends" The Beatles conquered America and the world. Here's where to go for more information and/or to buy tickets.
This event is the kickoff to the annual Beatlefest being held this year at New York City's Grand Hyatt Hotel, Friday, Saturday and Sunday February 7th, 8th and 9th. In "off years" it's held in Secaucus, New Jersey where it attracts large crowds of Beatles fanatics. This year's fest celebrating the 50th anniversary of the Beatles' American "invasion" should be the biggest ever. Guest performers include Donovan, Chad and Jeremy and many others.

LATEST VIDEO
<!- ------------------------------------>