Newvelle Records Live On Stage and In the Studio September 3-8 In New York City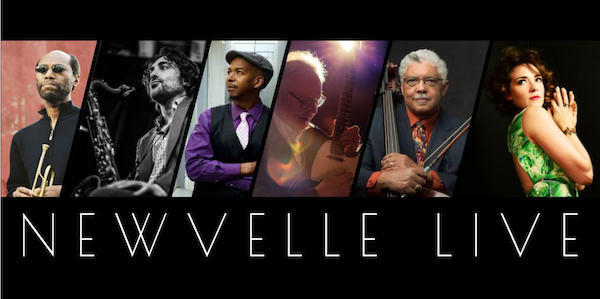 The by-subscription jazz vinyl-only label Newvelle recently announced "Newvelle Live", a week of music on the stage and in the studio to celebrate Newvelle's 5th Anniversary. The week-long event features two New York premieres , four world premieres, and five live recording sessions. Alumni from each season of the label's subscription-based box sets will perform at the legendary Jazz Standard, NYC, Jazz Record's 2017 "venue of the year."
The live recording sessions held at Newvelle's favored Eastside Sound studio allow music enthusiasts to go behind the scenes of the creative and recording process, joining world class musicians and Grammy Award winning recording engineer Marc Urselli. The schedule calls for a recording session experience during the day followed by a concert in the evening at The Jazz Standard.
Among the musicians participating in the evening concerts are Rufus Reid, Dave Douglas, Charles Tolliver, Noah Preminger, Jason Moran, Billy Lester, Matt Wilson, Frank Kimbrough, Gregory Tardy and Bill Frisell. The schedule for the in-studio live recording sessions and evening concerts can be found on the Newvelle Records website.
Each live recording session event, limited to a small number of participants, includes the aforementioned exclusive lacquer, an Urselli taught recording, mixing and mastering class, and catered meals, snacks and wine reception. The cost is $2000 per participant or $3500 for two.
<!- ------------------------------------>