THIS WAS WRONG! WRONG! WRONG!: Nick Drake's Debut Vinyl Reissue Cut From Tape AAA Not From Digital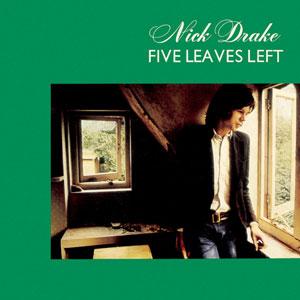 My sincere apologies for this mistaken post! I've left the original wrong headline and scrubbed the rest. This is what happens when your information comes from a secondary source! In this case from a vinyl seller's website. The seller shall remain unnamed. After posting this I decided to go directly to the primary source, engineer John Wood who recorded these albums (and so many other greats) and who also supervised the re-mastering of all three.
Here is what Mr. Wood sent me and this is definitive (and if anyone tells you anything different and you believe them I might have to smack you upside the head):
NICK DRAKE – Vinyl Mastering Notes.
There has been little change in the methodology and process of transferring Tape to Master Laquers since these albums were originally Mastered in the late sixties and early seventies. However over the next 15 years until the advent of the compact disc improvements were made to the design of cutting heads that allowed more high frequency signals to be transferred which for 'acoustic' based material such as Nick's gives a feeling of more air and space to the material.
In parallel with these improvements was the arrival of more sophisticated analogue equalisers offering the ability to subtly highlight parts of the audio spectrum in ways not available in Mastering channels when these records were transferred from tape originally. This new Mastering of Nick's albums has made full use of these developments whilst retaining the integrity of the originals.
It is inevitable that when dealing with tapes that are now over 40 years old there will be some degradation in quality consequently we have not always been able to use the original first generation tapes. The sources are as follows:
FIVE LEAVES LEFT : The original tape was unusable and although there were tape copies the best source was using a 24bit digital file made from the original tape when re-mastered for CD some 12 years ago.
BRYTER LAYTER : Unfortunately the original Masters have been lost so I used my personal copy made at the time of the original mixes.
PINK MOON : This was cut from the original Masters.
All three albums were mastered at Abbey Road Studios, July 2012.
Mastering Engineer Adam Nunn
<!- ------------------------------------>