Nitty Gritty Closes Its Doors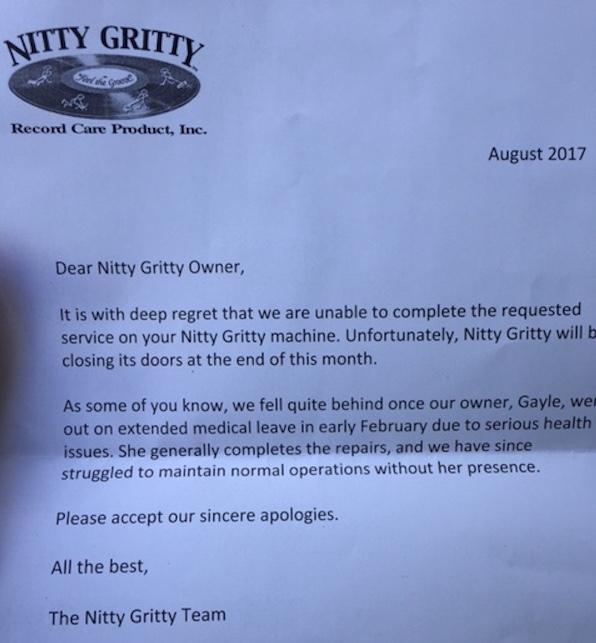 Sad to report that record cleaning specialist Nitty Gritty is going out of business—and not because business is poor.
AnalogPlanet received a reader's email containing the above image. Sadly Nitty Gritty's Gayle Van Syckle has had serious health issues and can no longer run the company (according to this letter)..
I wonder if the assets are for sale (if someone wants to run the company and manufacturer the products). Word of caution: there's nothing about any of this on the company's website but I don't believe the reader was "punking" us.
<!- ------------------------------------>
| | | | | | | | | | | |
| --- | --- | --- | --- | --- | --- | --- | --- | --- | --- | --- |
| | Equipment Reviews | | The Gruvy Awards | | Blogs | Columns | | Show Reports | | News |