Numerogroup's Rob Sevier Responds!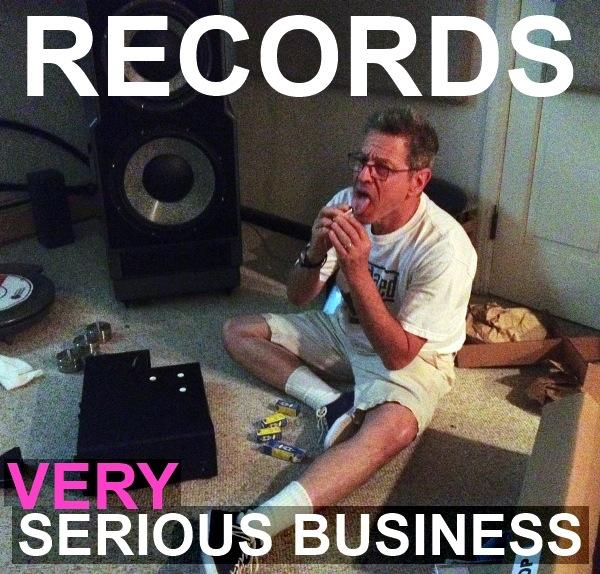 Numerogroup's Rob Sevier has responded to my charge that his Wire piece was the "Stupidest Article Ever Written About Vinyl". And as expected, his response was infantile, petulant and utterly predictable.
First he attempts to "humiliate" me with a photo of me playing around with some vacuum tubes and purposely looking silly.
Of course I allowed the photographer to take the picture and use it as he saw fit because I don't take myself all that seriously. I'm in it to have FUN. In other words unlike some audio reviewers, I don't consider myself a pompous ass with an "image" to maintain.
So I found it particularly hilarious that Mr. Sevier would throw back to me a picture I was happy to have disseminated in an attempt to "get" me. How sad.
So here's what he wrote to "get" me, rather than respond to the substance of my criticism:
"You'd be best served sticking to turgid prose about the relative merits of Pear Anjou cables. We honestly don't give a shit what your opinion is.
No regards,
Rob Sevier"
Now, I leave it to you analogplanet readers, especially those of you who have read his Wire story, to determine who is guilty of "turgid" prose and who is not.
For those of you who don't understand the Pear Anjou cables reference, it refers to a challenge made by "The Amazing Randi" who claims cable differences are inaudible (though his base line was "Monster" not lamp cord, because apparently "Amazing" thinks you can hear that difference).
The upshot of the challenge was I accepted but after some wheeling and dealing, the cable company pulled out of the challenge, I offered some substitutes and Randi falsely accused me of pulling out. Why? Because he's a rat.
When I published on his site a series of emails proving that I had not backed out as he claimed, guess what he did? He claimed to have had a medical emergency, going so far as to publish a picture of his hospital wristband to "prove" his contention— as if that exonerated him from publishing a total lie about me.
So, Mr. Sevier has "attacked" me by sending me a goofy picture of me authorized by me, and attempting to mock me with the "Amazing Randi" story. Oh! And by accusing me of being a writer of "turgid" prose.
That Sevier is an "audiophile mocker" makes complete sense.
This is all too bad, because he does have an eclectic, adventurous vinyl label and we should all be on the same side, but as I said, it was clear from his story that he is a self-loathing purveyor of vinyl as well as one with a distaste for those of us who actually care about sound quality and (gasp!) cables. So I guess he also has a dislike for geeks like Neil Young.
<!- ------------------------------------>