Onyx Record Press Opens New Vinyl Pressing Plant in Los Angeles Area, Geared Toward Getting More Music by Independent Artists Onto LPs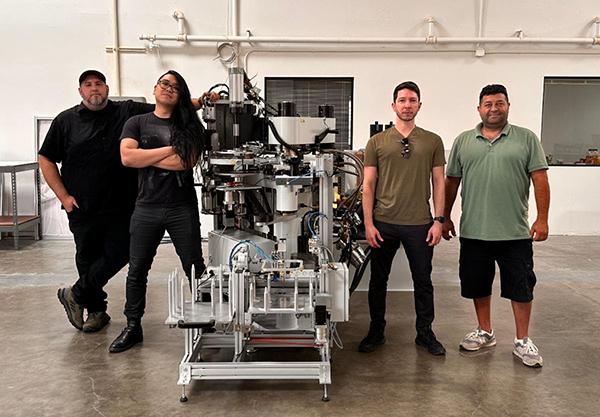 Praise be to the almighty press! In this case, we're referring to the all-important process of vinyl pressing, the end-of-creative-cycle production procedure that's become even more in demand of late and somewhat difficult to schedule in a timely fashion for many an artist as the vinyl revival continues. To that end, Onyx Record Press has just opened its doors in the Los Angeles area, with an impetus to help independent artists get their music onto vinyl at affordable rates and reasonable wait times.
Onyx — which is specifically located at 11728 Goldring Road, Suite A, in Arcadia, California — is the co-creation of Moe Espinosa (a.k.a. Drumcell, and a noted L.A.-based techno DJ/producer), Surachai Sutthisasanakul (an ambient/industrial artist who goes by the Surachai mononym on his albums), Cyrus Makarechian (a.k.a. cyrusrex, a member of the electro-music collective, Black Line), and Gil Tamazyan (known for his work at Capsule Labs, a lengthy production career, and his serving as a vinyl expert for CNN). All four members of the Onyx braintrust can be seen at the top of this story.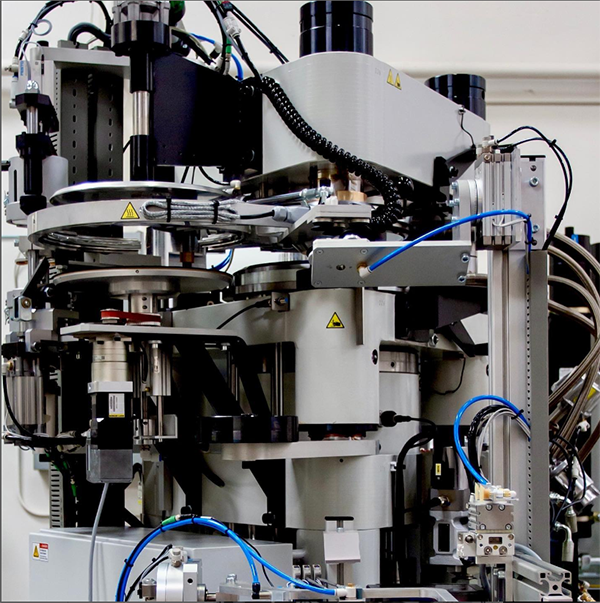 For his part, Tamazyan personally curated and oversaw the build-out of the 9,000sq-ft Onyx Record Press facility, which features Pheenix Alpha AD12 machines and "the latest in vinyl automation and newest technology available for pressing vinyl" (their words).
Incidentally, it's worth noting here that the prototype AD12 first surfaced in 1974, and it hit a peak in terms of deployment and market leadership in 1977. Production of the AD12 went dormant in 1986, essentially languishing for 30 years until its more modernized version appeared in 2016. If you'd like to glean additional background info about this Swedish company and its legacy, go here — but you can also see an AD12 in action below.
Back to Onyx now! In a press statement, co-owner Espinosa explains the Onyx company M.O. as follows: "We wanted to directly cater to the independent community of musicians and labels, giving them the means to manufacture vinyl," he says. "It's one of the best ways to connect listeners to music, because there's nothing like a tangible physical record."
Continues Surachai, "As an independent artist and label owner, I've faced the problems that so many of my friends and colleagues have faced: how to get vinyl made when so many plants ask for high minimums, or the unrealistic wait times that were over a year while we waited for multi-platinum artists to finish their vinyl runs across dozens of plants."
Observes Tamazyan, "I feel like everything I've done in my career prepared me for Onyx. I was able to learn the technical side, running and repairing the equipment. Right now is a good time to be in vinyl, but I've always loved it."
Makarechian gets to share the last quoted words. "I've always loved music," he notes. "I've collected and listened to vinyl forever. Given the need for a manufacturing alternative, we have an opportunity to really democratize the industry by giving independent artists access to making their own vinyl."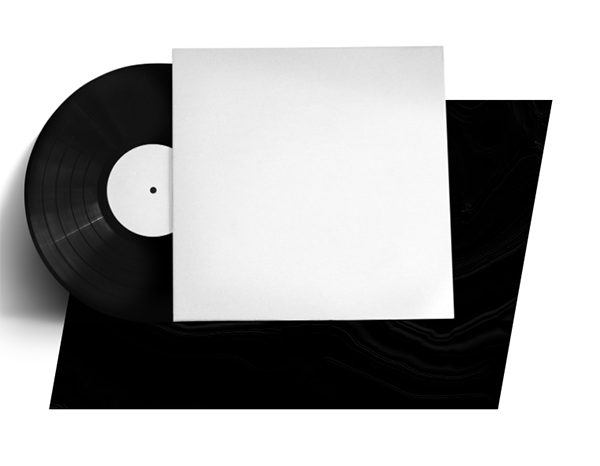 For more about Onyx, go here. The templates Onyx uses for their 12in jackets — including the center label, single disc, widespine, paper sleeve, and gatefold double packs —12in inner sleeves, and 12in inserts can all be seen in more detail here. Finally, Onyx points out that they're open to accommodating alterations to these templates by request.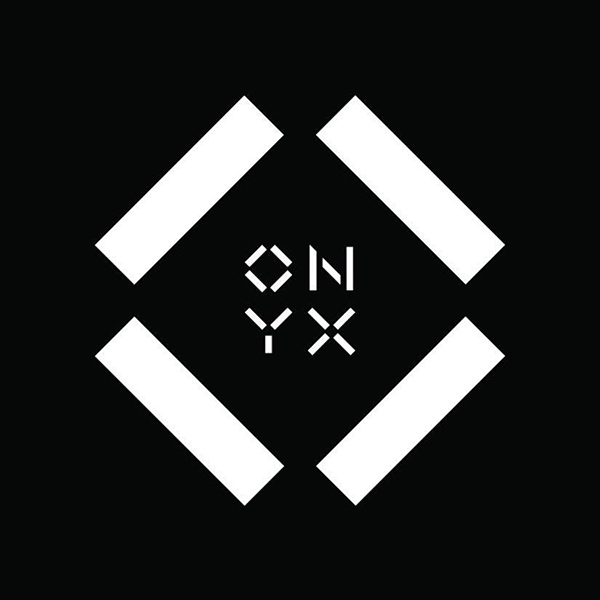 <!- ------------------------------------>