ORG Announces 15 New London/Decca and Mercury Double 45 Classical Releases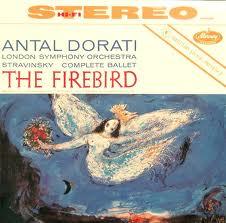 ORG today announced an ambitious London/Decca and Mercury classical release schedule for the 4th quarter of 2013 and 2014.
The 14 titles are:
1. ORG153 BORODIN - Symphonies 2, 3 Ansermet (LONDON CS 6126)
2. ORG157 BIZET Carmen & L'Arlesienne Suites - Ansermet, OSR (LONDON CS6062)
3. ORG159 STRAUSS Also Sprach Zarathustra - Mehta (LONDON CS6609)
4. ORG162 GRIEG Piano Concertos - Lupu, Previn (LONDON CS6840)
5. ORG163 STRAVINSKY Firebird Suite - Dorati (MERCURY SR90226)
6. ORG164 PROKOFIEV Romeo & Juliet - Maazel (LONDON CSA 2312) (3 LP SET TO BE RELEASED AS 6 X45 RPM BOX SET)
7. ORG165 MOZART Piano Concertos - Curzon, LSO (LONDON CS7251)
8. ORG166 MAHLER Symphony 3 - Mehta, Los Angeles SO (LONDON CSA2249) (2 LP SET TO BE RELEASED 4 X 45RPM BOX SET)
9. ORG167 MENDELSSOHN/BRUCH Violin Concertos - Ricci, LSO, Gamba (LONDON CS6010)
10. ORG168 KHACHATURIAN Spartacus - Khachaturian, VPO (LONDON CS6322)
11. ORG169 DEBUSSY Nocturnes/RAVEL Mother Goose - Ansermet, OSR (LONDON CS6023)
12. ORG170 BRAHMS Violin Concerto - Szerying and Dorati, LSO (MERCURY SR90308)
13. ORG171 DVORAK Cello Concerto - Starker, Dorati, LSO (MERCURY SR90303)
14. ORG172 RESPIGHI Ancient Airs and Dances - Dorati (MERCURY SR90199)
15. ORG173 RAVEL La Valse - Paray (MERCURY SR90313)
All titles will be mastered and lacquers cut by Bernie Grundman at Bernie Grundman Mastering from the original analog master tapes using Bernie's updated mastering and cutting chain.
<!- ------------------------------------>