Peter Frampton's Limited Edition Frampton@50: In the Studio 1972-1975 All-Analog 180g 3LP Box Set Is Coming Our Way Via Intervention Records on July 28
Peter, we love your way. To wit: iconoclast British guitarist/vocalist Peter Frampton and Intervention Records have collectively announced that his all-analog Frampton@50: In The Studio 1972-1975 180g 3LP box set is being readied for release on July 28. This numbered, limited edition tops out at 2,500 copies.
Frampton@50 comprises three key albums from Frampton's early solo career on A&M Records, following his departure from Humble Pie — namely, July 1972's Wind of Change, May 1973's Frampton's Camel, and March 1975's Frampton. These are three of the four solo releases that directly preceded and mainly fueled the setlist for Frampton's career-defining double-live album, January 1976's Frampton Comes Alive!
The Frampton@50 box set comes with an authentic reproduction of the Peter Frampton promo poster that was included only in the earliest original LP copies of Frampton's Camel, along with a Certificate of Authenticity and a message from Peter himself.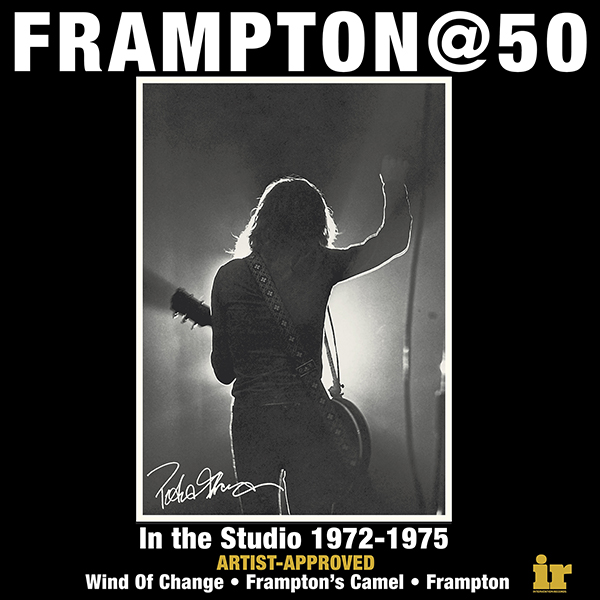 The box set stats are these: The Frampton@50 LPs have been "100 percent analog mastered" by Chris Bellman at Bernie Grundman Mastering from the "best-sounding" (their words) analog tape sources available. These 180g LPs have been pressed at Gotta Groove Records in Cleveland, Ohio.
In the videoclip below, Intervention Records head honcho Shane Buettner and mastering maestro Chris Bellman discuss their all-analog process — "no baking!" Bellman confirms at one point, and Buettner reiterates IR's "no hot stampers!" policy — and Frampton himself chimes in along the way too. (Toward the end of the clip, Frampton does something I bet we've all done at one time or another with our favorite new LPs, right out of the sleeve.)
I've personally interviewed Frampton a number of times over the years. and we've often discussed how important vinyl is to him, both then and now. "Vinyl is instrumental to my listening habits," Frampton confirmed with me before adding, "The last thing I played on my vinyl setup at home before I left for the [summer 2019 leg] of my Finale: Farewell Tour was my original mono version of [The Beatles' seminal June 1967 LP] Sgt. Pepper."
Frampton also told me the very first LP he bought growing up in the UK was the mono version of The Shadows' self-titled September 1961 release on Columbia, The Shadows. "Before I got the album, I got all the singles, because in those days, you didn't put the single on the album," Frampton recalled. "The album was a separate entity. You had like three hit singles, and then the record company thought, 'Well, if they had three hit singles, maybe we can do an album with this band.' That's the way it worked."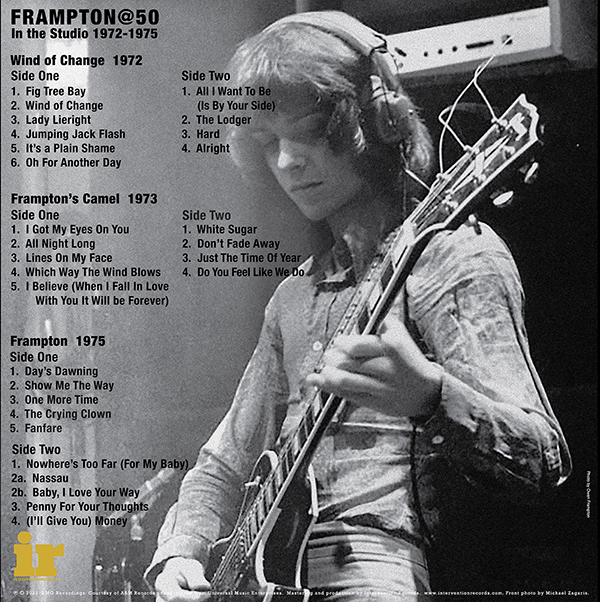 Back to the box! The jackets for all three Frampton@50 LPs are "old style" tip-ons by Stoughton Printing, with Wind of Change and Frampton's Camel both sporting the "brown-in" blanks true to their original UK LP releases. The original LPs for Frampton came with an inner sleeve with lyrics printed on both sides, which Intervention has expanded to comprise the interior panels of its 1LP gatefold. All three LP jackets in this box set are printed on heavy stock, and they're also film-laminated.
The box set itself comes in a deluxe slip case, with a matte-textured finish and spot Gloss UV highlighting the main image, and it boasts double-pass foil numbering.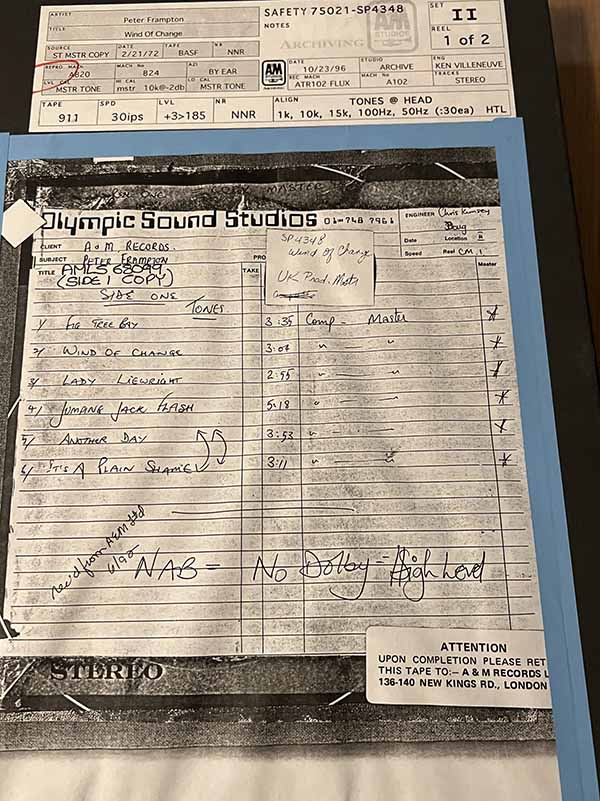 The SRP for the Frampton@50 box set is $159.99, and it can be pre-ordered directly from Intervention Records right here. Additionally, Frampton's own official webstore has an exclusive allocation of 250 Frampton@50 vinyl box sets that include an autographed version of the aforementioned Frampton's Camel promo poster, with the proceeds benefitting the Peter Frampton Myositis Research Fund. This SRP for this special version of the box set is $259.00, and it can be pre-ordered here.
PETER FRAMPTON
FRAMPTON@50: IN THE STUDIO 1072-1975
LIMITED EDITION BOX SET
180g 3LP (Intervention Records)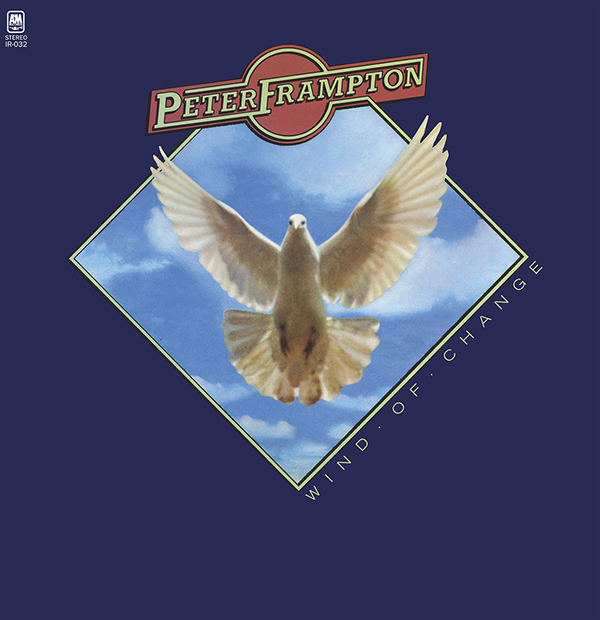 WIND OF CHANGE (1972)
Side One
1. Fig Tree Bay
2. Wind Of Change
3. Lady Lieright
4. Jumping Jack Flash
5. It's A Plain Shame
6. Oh For Another Day
Side Two
1. All I Want To Be (Is By Your Side)
2. The Lodger
3. Hard
4. Alright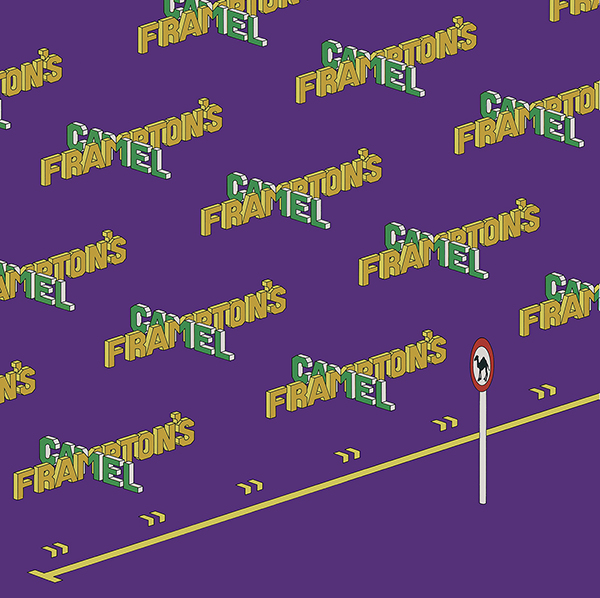 FRAMPTON'S CAMEL (1973)
Side One
1. I Got My Eyes On You
2. All Night Long
3. Lines On My Face
4. Which Way The Wind Blows
5. I Believe (When I Fall In Love With You It Will Be Forever)
Side Two
1. White Sugar
2. Don't Fade Away
3. Just The Time Of Year
4. Do You Feel Like We Do
FRAMPTON (1975)
Side One
1. Day's Dawning
2. Show Me The Way
3. One More Time
4. The Crying Clown
5. Fanfare
Side Two
1. Nowhere's Too Far (For My Baby)
2a. Nassau
2b. Baby, I Love Your Way
3. Penny For Your Thoughts
4. (I'll Give You) Money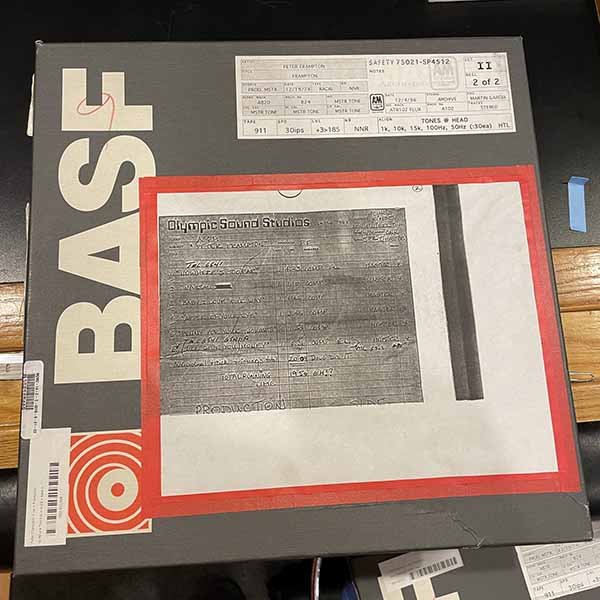 <!- ------------------------------------>