Phono Equalization B.S. Continues!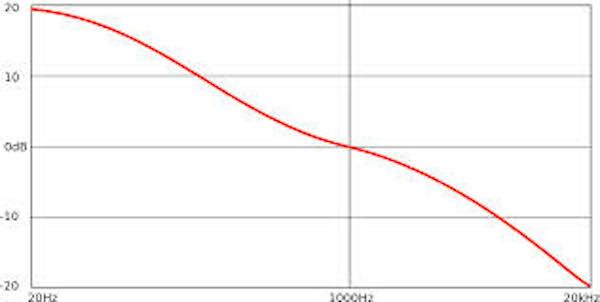 A recently posted review of a phono preamp on a website that is not deserving of mention here once again makes the specious claim that curves other than the RIAA were used in the mastering of stereo records. This is simply
not
true.
Yes you can use these pre-stereo curves such as the Capitol, Columbia and FFRR on stereo records but they will be used as TONE CONTROLS and just because one might make a particular album sound 'better' does not mean it is the correct playback curve!
The review asserts " but records from Deutsche Grammophon, Capitol, Angel, EMI, Decca/London, and Columbia all have unique characteristics that require their own specific EQ curves to sound best."
This is bologna! In the stereo era Capitol mastering used the RIAA curve. PERIOD. As did Decca/London! How do I know that? I ASKED Ron McMaster as he sat at the mastering board in Capitol's mastering suite. As for London/Decca you can just LOOK at the jackets. They say "use the RIAA curve" but if that's not enough for you, I asked veteran Decca mastering engineer George Bettyes who mastered between 1957 and 1972. If you have a London/Decca record whose lacquer number is followed by the letter "L" George Bettyes did the cut.
He told me IN NO UNCERTAIN TERMS that there is NO SUCH THING as the "FFSS" curve. "FFSS was a marketing tool like 'Living Stereo' or 'Living Presence'. It is NOT an EQ curve." He also insisted that Decca used the RIAA curve. On another subject of contention he also told me that Decca and London records were identical. I was sent a production order for a classical title that backed up that claim.
As for the notion that the Columbia curve used in the early LP days for mono LP playback (and useful for those records today) somehow continued being used in the stereo era, this too is simply NOT TRUE. I received this from someone who was there:
"When Sony closed 54th Street, we discovered a large amount of old Columbia documentation. Binders full of memos, schematics, etc... I've taken it upon myself to scan all of these documents for posterity. I came across one that answered the burning RIAA/Columbia curve question from a few months ago.
It was a document from William (Bill) Buchman, Director of Electronic Engineering and Research. He states some general facts about the Columbia curve and how the competition has tried to alter their curves to mimic the Columbia curve. This has forced a standard to arise, the RIAA curve, which is identical to the NARTB standard.
He plots a graph to show the similarities and discusses the differences between the two. He goes on to state that the differences in production can account for a greater difference than the difference between the two curves (italics mine).
And here's the kicker...He says the RIAA curve is ideal for playback of Columbia LPs and that a gradual change over to RIAA should be carried out without distinguishing the differences between the RIAA and Columbia pressings.
This document is not dated, but it's wedged in between a memo from 1955 and 1956.
I feel this is the document which clarifies that Columbia dropped their curve in the mid-50's and quietly gravitated toward the RIAA curve and was not using the proprietary curve in the 70's."
Yet there are still deluded individuals claiming that Columbia used its own curve into the '70's and '80's even though at that point much of Columbia's cutting was farmed out to independent mastering houses, which means these deluded individuals are basing their conclusions on the COLUMBIA LABEL being slapped on the record.
And then there was this, which came directly from a veteran Columbia mastering engineer:
I can absolutely, positively say, there was no "Columbia curve" (in use during the stereo era). I suggest whoever came up with this BS should stop smoking crack and get down to earth, take a walk in Central Park and smell some fresh air. Is this the case of another clueless as...le trying to write the book about the music business, while working at the Good Year Tire Center changing oil full time? Tell that sh...ck Columbia was doing the same thing every other studio was doing: using RIAA curve, period. This has to be the most ridiculous crap I have ever heard."
The review goes on to claim that Vanguard, Motown, Pablo, Prestige, Impulse! Roulette and other labels require specific curves.
Vanguard and Motown records were originally mastered by RCA. There is ZERO difference between an original Vanguard and an original Motown and an RCA "Living Stereo", which absolutely positively used the RIAA curve. Second Vanguard pressings (orange label) were mostly mastered at Columbia. The paper label color means ABSOLUTELY NOTHING. You cannot decide the appropriate curve based on the "label". Pablo was also manufactured and distributed by RCA but many Pablos were mastered at Kendun. Check your Pablos. Again the label means NOTHING.
Prestige, Impulse! and others listed in this review were mostly mastered by Rudy Van Gelder ("RVG" or "Van Gelder"). His lathe cut Blue Notes too. The only difference is the label art. How can label art determine EQ curve???? All were cut using the RIAA curve. Roulette? Mostly cut at Bell Sound. RIAA curve too. Interesting lathe according to lathe guru Sean Davies but RIAA.
Prestige OJC series were cut by George Horn at Fantasy. They were cut using the RIAA curve not some "fantasy" curve for Prestige records.
Do you want to know why audiophiles get a bad rap in some circles? You have your answer.
<!- ------------------------------------>