Pro-Ject's Most Excellent $499 VC-S Wet Vacuum Record Cleaning Machine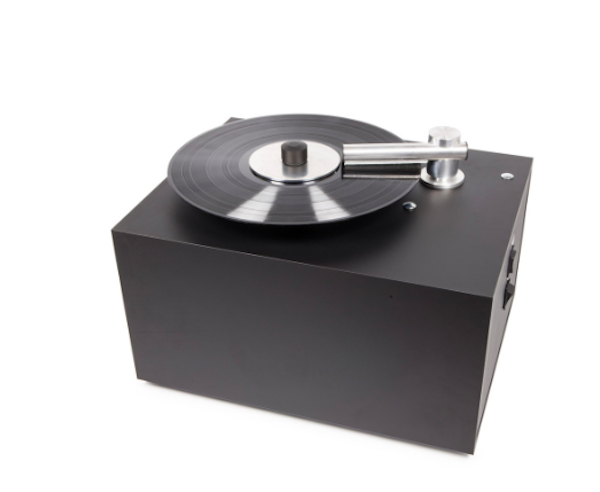 AnalogPlanet.com editor Michael Fremer describes the features of, and shows you how to use Pro-Ject's recently updated VC-S wet vacuum record cleaning machine. The usual occasional hilarity ensues. Though in the video it appears that more than 2 revolutions are required to dry a record, 2 will do it for most records.
What's great about this machine:
1) It is quiet plus has powerful suction (1-2 revolutions)
2) It features a metal vacuum tube
3) The platter-less design clamps the record and covers the label
4) The chassis is MDF not particle board
5) The drain is vented and has a spent fluid gauge
6) Extra set of "lips"
7) Non-alcoholic anti-static concentrate plus mixing bottle
8) Goat's hair applicator brush
What's not great about this machine:
1) Nothing. It's a well-thought out, extremely well-made wet vacuum type machine priced right at $499.
<!- ------------------------------------>
| | | | | | | | | | | |
| --- | --- | --- | --- | --- | --- | --- | --- | --- | --- | --- |
| | Equipment Reviews | | The Gruvy Awards | | Blogs | Columns | | Show Reports | | News |