Prominent Ambient Jazz Label ECM Records Returns to Vinyl With a Slew of New LP Releases From John Scofield, Avishai Cohen, Tord Gustavsen, Enrico Rava & Mark Turner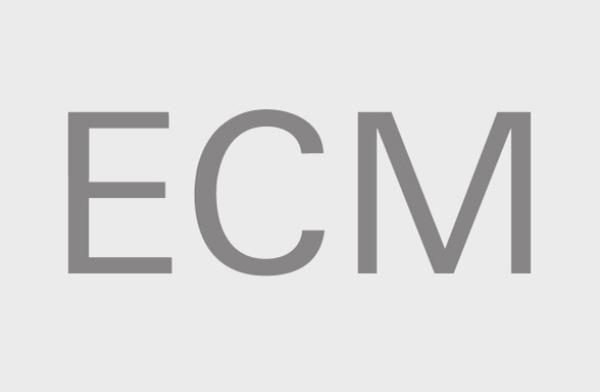 ECM Records is back! Well, they never really went away for some of us — at least not for me — but now the legendary label has decided to rejoin us here in the vinyl pool, and the idea couldn't have come at a better time.
If you are not familiar with the ECM universe but enjoy ambient-leaning, improvisationally oriented music that dances in and around the realm of jazz, then you are in for a treat. From the ECM site, we learn, "The independent record label ECM – Edition of Contemporary Music – was founded by producer Manfred Eicher in 1969, and to date has issued more than 1,700 albums spanning many idioms. Pioneering recordings of artists such as Keith Jarrett, Jan Garbarek, Chick Corea, Paul Bley, Gary Burton, Egberto Gismonti, Pat Metheny, Jack DeJohnette, and The Art Ensemble of Chicago established ECM's reputation as a label to be reckoned with."
Back in the day, ECM was a label where you essentially didn't have to know who the artist even was to be willing to take a chance on buying the record. You just knew the music would be beautiful — or at least haunting — and that it would deliver an often ambient, natural-sounding, and richly introspective mood that typically matched the vibe of the cover art.
When I heard that ECM was again releasing LPs, I asked their PR team if I could check out some of the latest titles for AP. They graciously sent me a handful of titles by a couple artists I am familiar with, some I was curious to learn about, and others I'd never heard of before. True to form and in the ECM tradition, these recordings are generally exemplary, recorded in fine studios across Europe and in New York.
Here are the key vinyl stats, some of which I have confirmed directly with the label reps. Though all these recordings were in fact made digitally, and probably in hi-res, all the pressings are outstanding, coming in dark, thick, and quiet, typically 180g vinyl (likely) manufactured at Record Industry in Germany. All five of the albums being reviewed here are well-centered — something that is particularly essential for music such as this, which often features long, drawn-out instrumental tones that can otherwise waver in and out of tune. The SRPs are typically $25.99 for 1LP ECM editions, and $39.99 for their 2LP editions.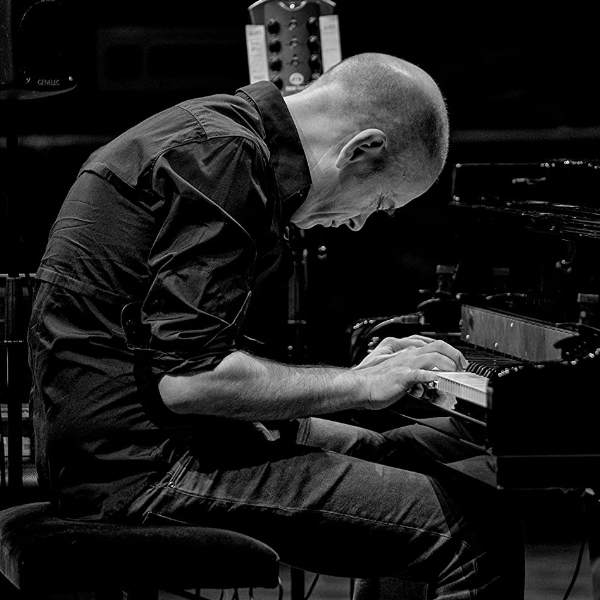 Digital considerations aside, I have ranked most of these recordings at 9 as they generally do sound very nice, warm, and inviting. But I have left some room open for a 10 rating down the pike, as I do wonder how this music might sound had it been made in the analog domain as many of the early ECM titles were. Maybe someday, we'll see a nice reissue series of some of those seminal early ECM releases — and we'll gladly review them too, if/when that time comes.
The five new albums I explore here keep in many ways to that classic ECM aesthetic, perhaps to a fault. While they are all very different, these albums could easily be put into a mixtape or playlist, if you weren't that intimate with the respective artists. There is an ECM sound, to be sure — but when you're listening to these LPs more closely, the unique qualities of each artist get further revealed.
With all that in mind, the following are a series of mini-reviews of each of these five albums — or Short Cuts, as we've begun to call these kind of smaller reviews under our broader Review Explosion banner — and they also include any relevant background from ECM's official press materials if warranted.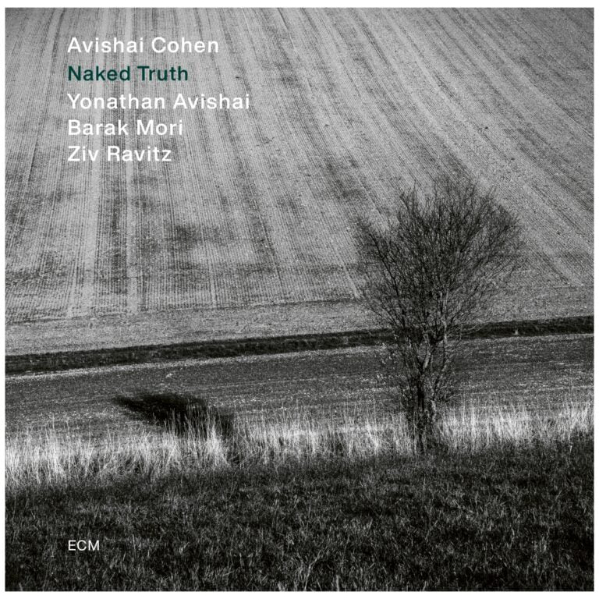 AVISHAI COHEN
NAKED TRUTH
MUSIC: 8
SOUND: 9
This is the first time I've listened to Israeli trumpet player Avishai Cohen. From the official ECM press materials, we learn about the making of this 1LP: "Cohen had just one rehearsal and one 'mini-concert' with [pianist] Yonathan Avishai and [double bassist] Barak Mori prior to the session at Studios La Buissonne. The discussion about what to play and what not to play evolved out of that." Accordingly, Naked Truth is something of a subtle suite of shift-shaping movements.
The best complement I can offer here is that the music did what all good recordings should do — it made me curious to hear more music by this artist. At times, I heard echoes of Jon Hassell, and at other moments, I felt ghosts of Kind of Blue-era Miles Davis dancing around the room. A lovely recording, indeed. Naked Truth was laid down at Studios La Buissonne in Pernes-les-Fontaines, France in September 2021. The album was engineered by Gerad De Haro, and mastered by Nicholas Baillard.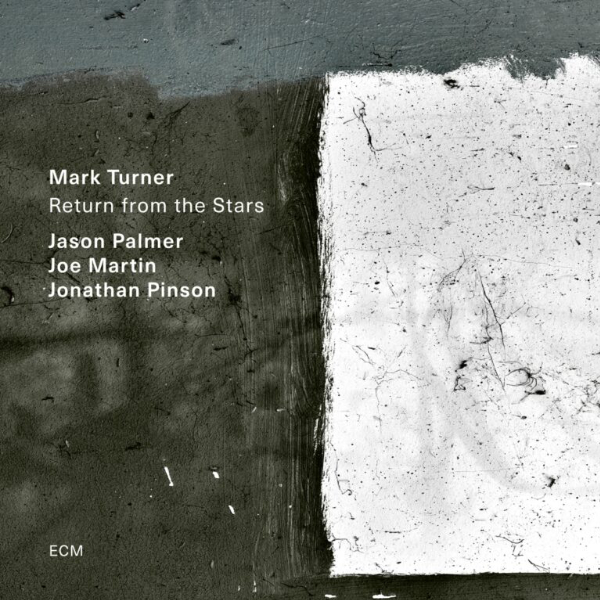 MARK TURNER
RETURN FROM THE STARS
MUSIC: 9
SOUND: 9
This is one of my favorites of the first batch of new ECM releases I've heard so far, perhaps because it swings the most and has more of a classic early/mid-'60s Miles Davis sort of vibe. (In that sense, it counters most from my earlier imperfect theory that ECM artists often sound alike!) Apparently named after a Stanislav Lem sci-fi novel, Return From the Stars is a 2LP set that delivers slowly evolving arrangements of sound, placing Turner's tenor sax and Jason Palmer's trumpet centerstage.
There is a fine sense of floating freedom here, no doubt in part due to the buoyant support of the rhythm section of double bassist Joe Martin and drummer Jonathan Pinson. Return From the Stars is Turner's first quartet album since 2014's Lathe of Heaven, and I'll definitely be looking for more music by this great artist. Recorded at Sear Sound Studio, New York and engineered by Chris Allan, mixed at Studios La Buissonne in Pernes-les-Fontaines, France in September 2021 by Manfred Eicher and Gerad De Haro, and mastered by Nicholas Baillard.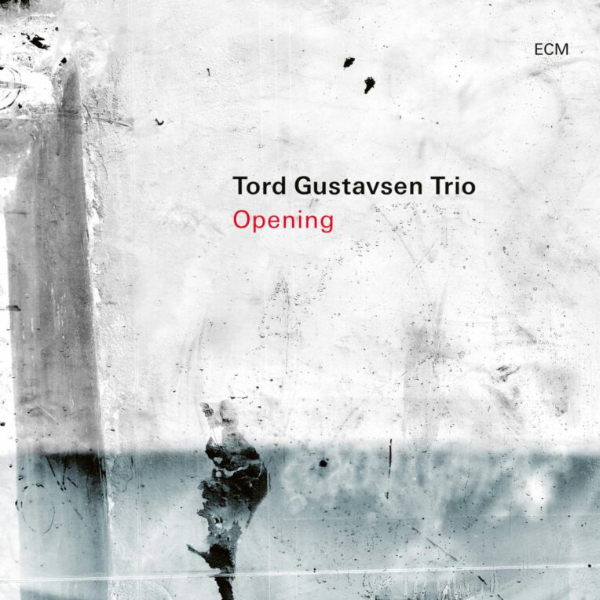 TORD GUSTAVSEN TRIO
OPENING
MUSIC: 8
SOUND: 9
As with many of these artists, I'd not heard of pianist Tord Gustavsen before this review — and of course that means absolutely nothing, because clearly he is a known and beloved talent to many fans around the world. Coincidentally, he played in San Francisco shortly after I received this album for review, but I couldn't make it out to the show, unfortunately. Here, on the 1LP Opening, the Tord Gustavsen Trio explore somewhat minimalist exploratory jazz-leaning music, sometimes recalling flavors like Brad Mehldau's more introspective moments, and other times bringing quasi-new age sounds to mind.
I like the somewhat more upfront production style here, with nice stereo separation on the drums (i.e., lots of left-right cymbal and tom-tom detailing), with bass dead-center just behind the piano. Obviously, there is something here that is pulling me back in (again, a good sign!), so I honestly need to spend more time with Gustavsen's moody, somber, and ultimately beautiful music, which is probably the best compliment I can offer here. Recorded at Auditorio Stelio Molo RSI, Lugano, Italy in October 2021, and engineered by Stefano Amerio.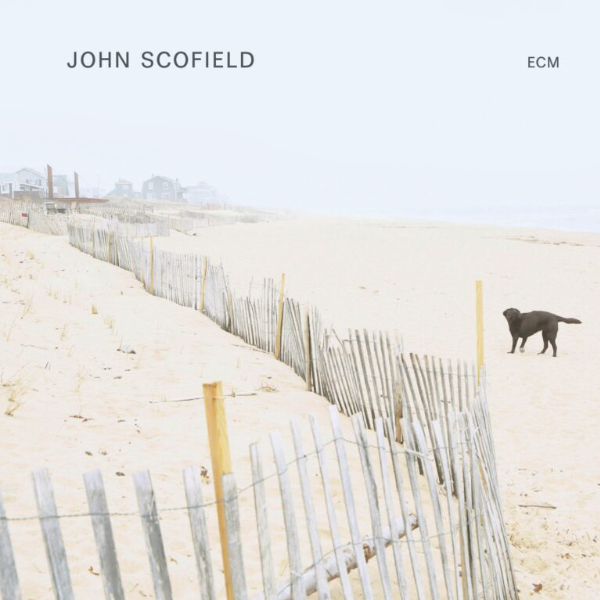 JOHN SCOFIELD
JOHN SCOFIELD
MUSIC: 8
SOUND: 9
It is not surprising one of my favorites of this ECM batch is by guitarist extraordinaire John Scofield — and this self-titled 1LP is really quite fascinating, as it sounds unlike most of the recordings I've heard of his. In fact, given that he is working with a "looper" device (which allows for real-time sampling of himself to play along with), the music reminds me at times of another modern-day guitar genius, Bill Frisell (by way of Adrian Legg at times).
Here, Scofield tackles some standards across different genres of music such as "My Old Flame," Buddy Holly's "Not Fade Away," Hank Williams' "You Win Again," and the traditional "Danny Boy," but he also includes some nice originals as well. John Scofield is a very enjoyable listen with no real harsh edges, even when he starts to get a bit bright in his solos. A nice modern spin that sounds fine late at night or early in the morning. Recorded at Top Story Studio, Katonah, New York, engineered by Tyler McDiarmid, and mastered by Christopher Stickel.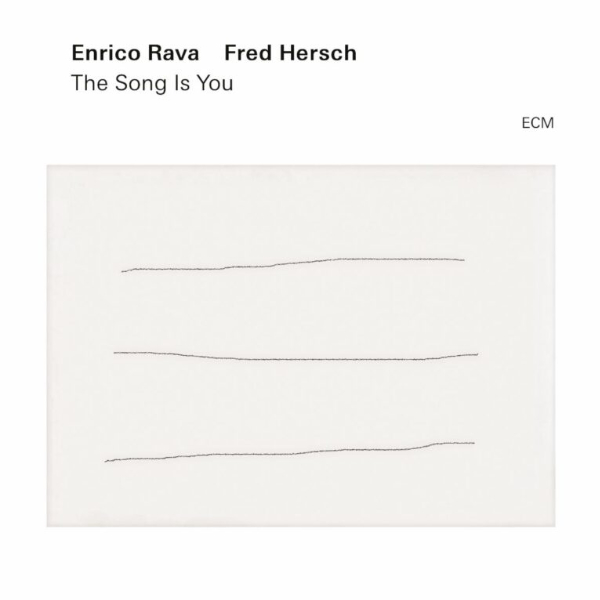 ENRICO RAVA / FRED HERSCH
THE SONG IS YOU
MUSIC: 8
SOUND: 9
When I received this album from ECM for review, Enrico Rava's name seemed familiar. As it turns out, I do have one album by this Trieste, Italy-based trumpeter that I picked up out of curiosity a few years ago (1976's The Plot, on ECM) at a used record shop. Rava is also on a fascinating Carla Bley-related project I bought just last year, 1971's Escalator Over the Hill, on JCOA. In short, Rava has been affiliated with ECM for some 50 years, and this new 1LP, The Song Is You, is his collaboration with Cincinnati-based pianist Fred Hersch, someone who is new to the ECM family.
According to official press materials, both artists "share a deep affection for the tradition and a profound sense for melodic invention." An unusual pairing of flugelhorn and piano, this recording was captured in an acoustically lovely studio. And though the pair cover many standards here — Jerome Kern's "The Song Is You," Thelonious Monk's "Misterioso" and "'Round Midnight," Antônio Carlos Jobim's "Retrato em Branco e Preto," and George Bassman's "I'm Getting Sentimental Over You" — the combination is novel, so the music sounds curiously fresh. Rava and Hersch also play some originals. Recorded at Auditorio Stelio Molo RSI, Lugano, Italy in November 2021, and engineered by Stefano Amerio.

(Mark Smotroff is an avid vinyl collector who has also worked in marketing communications for decades. He has reviewed music for AudiophileReview.com, among others, and you can see more of his impressive C.V. at LinkedIn.)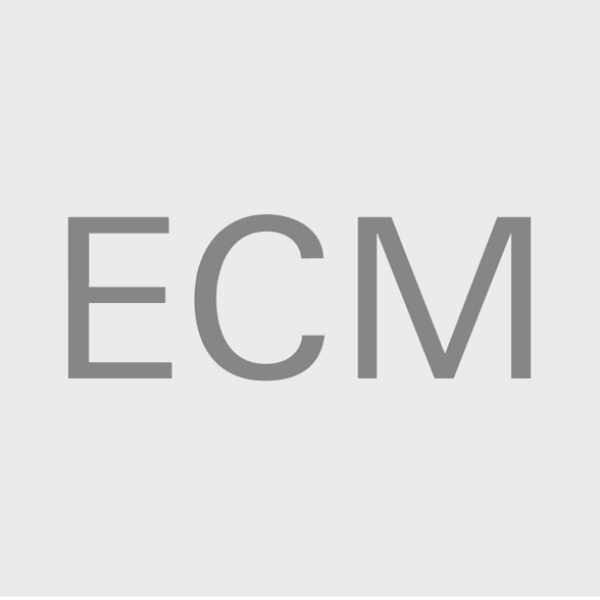 <!- ------------------------------------>