Radiohead Announces November 5th Release of Kid A Mnesia In Multiple Formats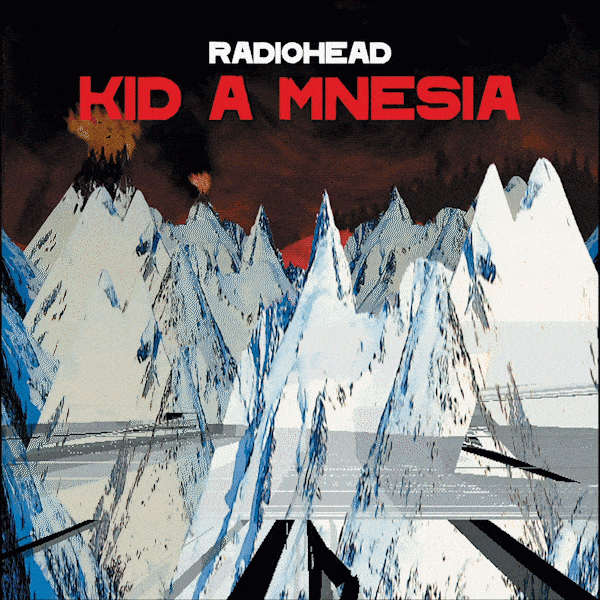 The 21st anniversary of Radiohead's 2000 releases
Kid A
and
Amnesiac
will see the release of a multiple format triple-album featuring 1/2 speed re-masters of both Nigel Godrich produced albums and a third album of "never-before-heard "If You Say the Word" and a previously unreleased studio recording of "Follow Me Around".
Available formats of the XL Records release include: a limited edition 3XLP cream vinyl edition on 180g of Kid A, Amnesiac (both 1/2 speed mastered) plus Kid Amnesiae and a 36 page hardback art book.
Also available is Kid Amesiette a limited to 5000 numbered double cassette edition+ 36 page" booklet", as well as indie exclusive edition red vinyl 3LP, black vinyl 3LP, 3CD and 3 volume digital formats.
You can see and order all editions at the U.K. store where the deluxe cream colored edition costs $120 plus $15 shipping to N.J. (I bought that one). The 3 LP black vinyl less deluxe edition costs $60. The less deluxe 3 LP black vinyl edition is also available on the American XL store for $44.99 (ACT NOW! YOU SAVE $15!!!!), but who knows where it's being pressed? (guessing GZ presses the cream colored edition). Yes, it's a cash-grab, but if it's going to be a cash grab, at least make it Radiohead! Also note: the original UK pressings of Kid A vinyl was notably inferior to the CD version. That cannot be right. Hopefully this reissue will correct the error.
However, for this kind of hoopla, Radiohead and XL Records ought to let buyers know: 1)Who mastered and where, and from what and 2) who pressed it. COME ON THOM!

SPONSORED VIDEO
<!- ------------------------------------>