Radiohead's Thom Yorke To Release Atoms For Peace Side Project on Double LP and Double LP "Deluxe" Editions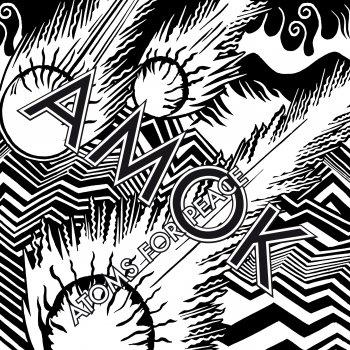 Atoms For Peace is a Thom Yorke side project collaboration with producer Nigel Godrich, Red Hot Chili Pepper bassist Flea, drummer Joey Waronker (son of former WB Records exec Lenny), and Brazilian percussionist Moro Rofosco.
The head Radiohead's electronic group will issue the new album Amok February 26th on CD, deluxe CD, double LP and deluxe double LP ($30.00). The deluxe LP edition will feature triple gatefold packaging, foiled debossed with insert and printed "inners". It will be pressed on 180g vinyl at 45rpm.
You can search the net and find sites where you can hear and see the band so you'll know if you want to buy before you buy.
I've always said the Internet and MP3s are the high tech equivalent of the old Evatone record sheets that used to be stapled into magazines. The upside here is that you will not risk the health of your expensive stylus....just your ears.

LATEST VIDEO
<!- ------------------------------------>
| | | | | | | | | | | |
| --- | --- | --- | --- | --- | --- | --- | --- | --- | --- | --- |
| | Equipment Reviews | | The Gruvy Awards | | Blogs | Columns | | Show Reports | | News |